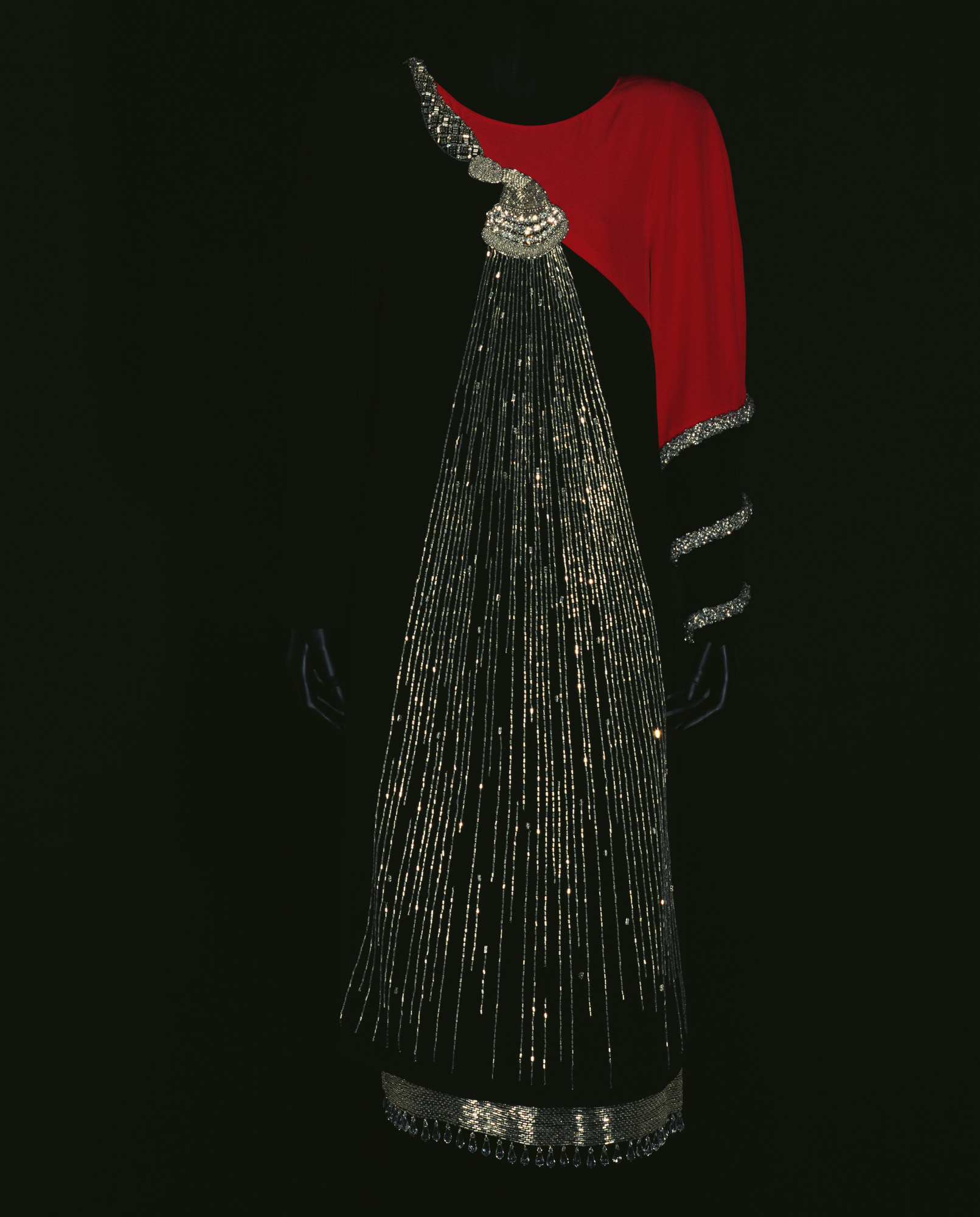 © The Kyoto Costume Institute, photo by Taishi Hirokawa
You can enlarge by putting the mouse cursor on the image.
Dress
Autumn/Winter 1983
Designer

Karl Lagerfeld

Brand

Chloé

Label

Chloé

Material

Dress of red and black acetate back satin embroidered with shower motif in beads and rhinestones; skirt of black crêpe de chine with bead embroidery at hem.

Inventory Number(s)

AC5309 1986-60-13AB
A showerhead and spurting water are depicted with rhinestone embroidery on the front of the dress. The shower hose continues to the back of the dress and then entwines the left sleeve. This garment conveys the sense of humor and play typical of Karl Lagerfeld, designed for Chloé from 1963 to 1984.
The method adopted by Lagerfeld, in which the design is conceived not so much as a decoration for the garment, but the garment itself becomes a canvas onto which the image is depicted, reminds us of the influence of Elsa Schiaparelli, a proponent of surrealism in fashion. Since the 1980s, there has been an increase in garments that transcend the boundaries of fashion and art, and this example arguably represents such trend.