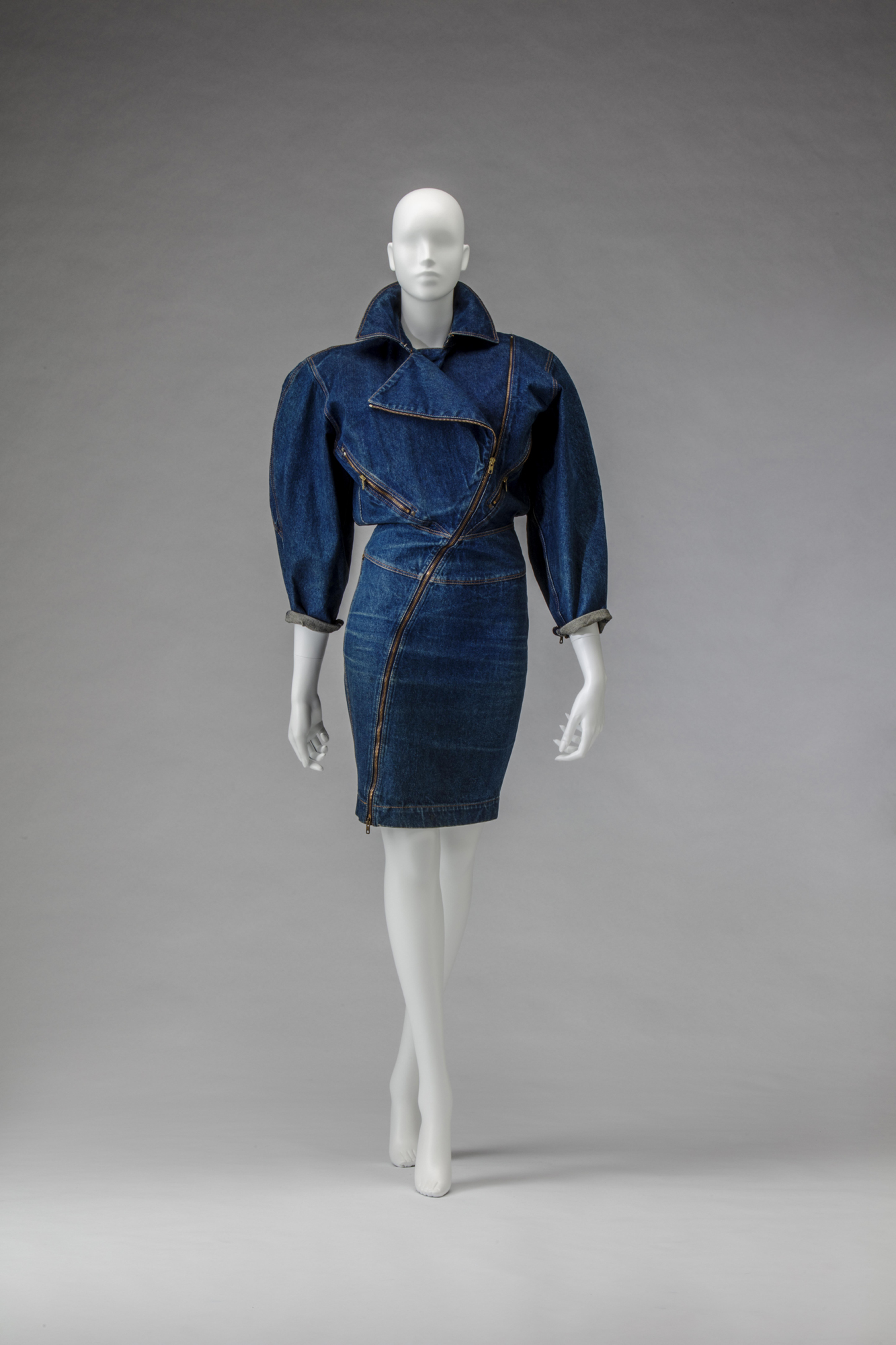 © The Kyoto Costume Institute, photo by Takashi Hatakeyama
You can enlarge by putting the mouse cursor on the image.
Dress
Spring/Summer 1986
Designer

Azzedine Alaïa

Brand

Alaïa

Label

ALAÏA PARIS

Material

Blue cotton denim one-piece dress with zippers at front opening, breast pocket, and cuff.

Credit Line

Gift of Ms. Akemi So

Inventory Number(s)

AC13616 2018-6-4
This dress is made of blue denim. There are many earlier examples of denim dresses, including those made by Claire McCardell and others in the 1940s, but this look demonstrates the potential of denim as a material that can overturn its casual image, as well as an approach that explores a new aesthetic. Azzedine Alaïa was a leading designer in the body conscious fashion of the 1980s. The distinctive, curvy cut and use of zippers, inspired by moto jackets, achieved with the hard material of denim expresses the "power dressing" forms of the time, with broad shoulders, lines emphasizing the shapeliness of the chest and hips, and a miniskirt.