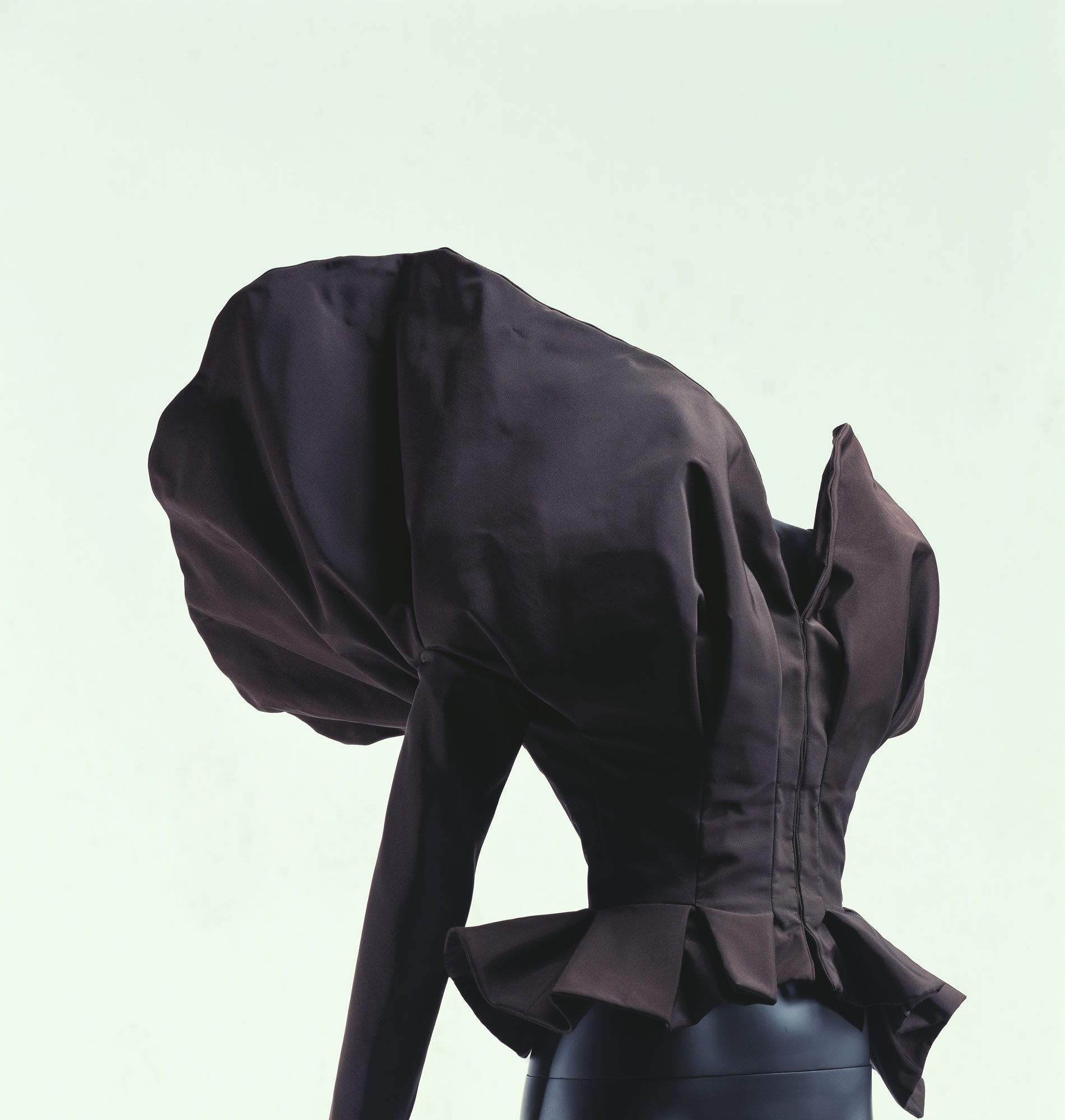 © The Kyoto Costume Institute, photo by Takashi Hatakeyama
You can enlarge by putting the mouse cursor on the image.
Bodice
Autumn/Winter 1988
Designer

Christian Lacroix

Brand

Christian Lacroix

Label

CHRISTIAN LACROIX

Material

Dark brown silk faille; bone in bodice; wire in collar.

Inventory Number(s)

AC6890 90-47-1A
Here we see a bodice that looks like a sculpture. A large collar supported by internal wires dramatically stands up from the tight body with internal bones. This is one of Christian Lacroix's Haute Couture works, observing the typical style of the 1980s with big shoulders and a three-dimensional structure.
During the 1980s the trend of returning to tradition became evident. Lacroix formed an Haute Couture fashion house at Paris in 1987, under the wing of LVMH. He majored in the history of arts in college, and brought a fresh sensitivity to the stagnating world of Haute Couture by daringly arranging historic costumes with unrestrained forms such as the 18th century dresses and the bustle style of the late 19th century, recreating them as post-modern dresses for today. Lacroix started prêt-a-porter in 1988, but LVMH sold the Lacroix brand in 2005, and he withdrew from the Haute Couture and the prêt-a-porter markets in 2009.