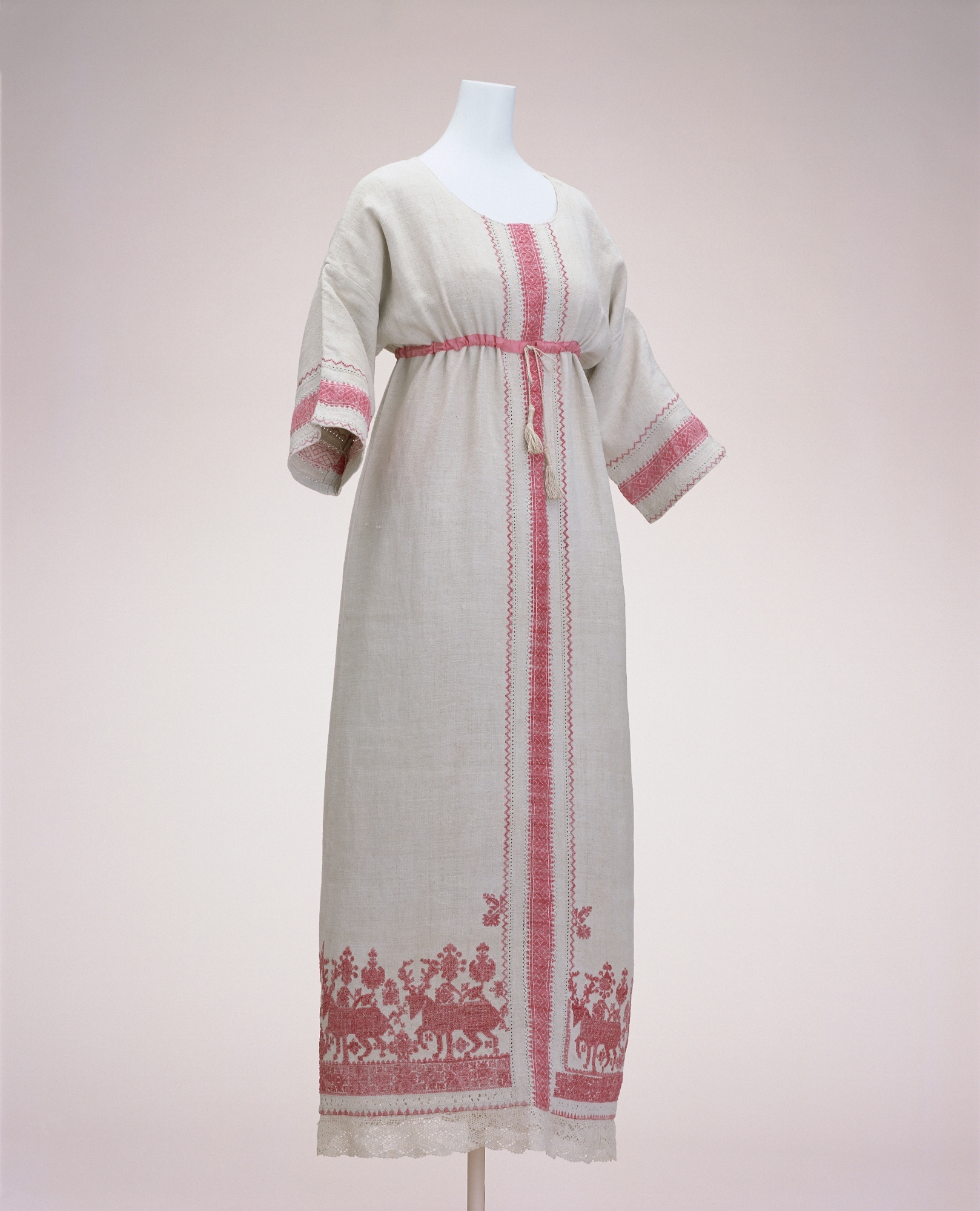 © The Kyoto Costume Institute, photo by Taishi Hirokawa
You can enlarge by putting the mouse cursor on the image.
Day Dress
1911–12
Designer

Paul Poiret

Brand

Paul Poiret

Label

none

Material

Beige linen one-piece dress; red embroidery and openwork at front, sleeve, and bottom; trimmed with linen lace at hem; pink silk tape and drawstring at waist.

Inventory Number(s)

AC11934 2008-26
A simple linen dress, unbleached, and with straight lines, acts as a foil for red stags, trees, and continuous geometric patterns. These are embroidered in the traditional Russian style which very often uses cross-stitching. Poiret apparently found the textile in Moscow during a tour of Europe in 1911, and made this dress for his wife, Denise, giving it the name of a historical city in western Russia. Two similar dresses with the same name are also known. Rather than luxurious materials and decoration, Poiret emphasized the artistic value and originality of textile designs. This was a time when lifestyles were changing, and women, who until that time had symbolized the family home, were beginning to explore a wider range of roles in society. As a consequence, they sought out functional, comfortable clothing.