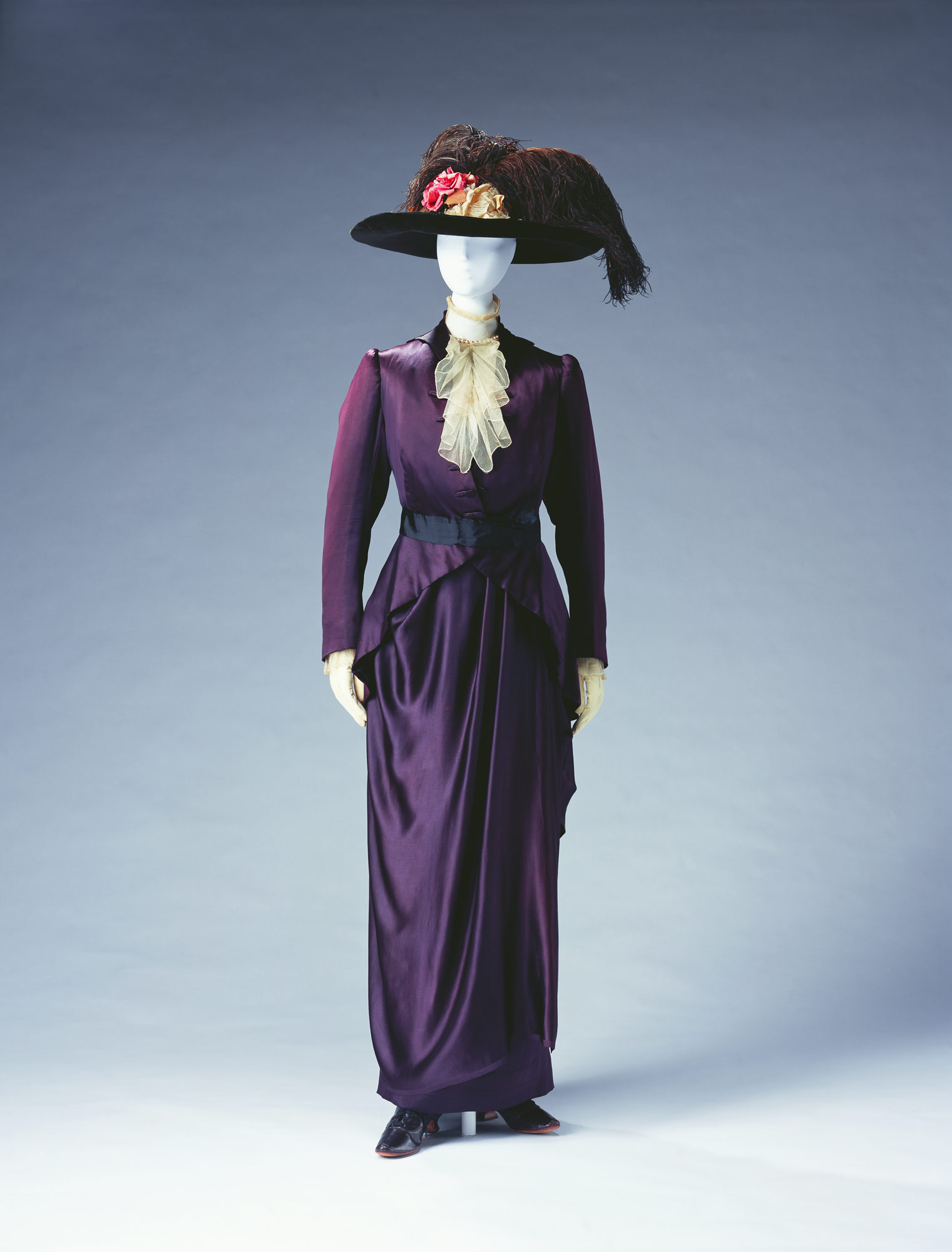 © The Kyoto Costume Institute, photo by Takashi Hatakeyama
You can enlarge by putting the mouse cursor on the image.
Day Dress
c. 1910
Designer

Pierre Bulloz

Brand

Bulloz

Label

PARIS Mon Bulloz 140 Champs Elysées

Material

Deep purple silk satin; set of jacket, bodice, and skirt; black silk faille belt; white cotton tulle jabot on bodice.

Inventory Number(s)

AC1910 79-10-2AC
This tailored suit is made of soft materials emphasizing feminine charm, forming a typical example of the early 20th century. Women started wearing tailored suits, with designs that were influenced by men's clothing, in the middle of the 19th century as traveling wear or sportswear. At around 1910 they became a popular wardrobe staple. Tailored suits like this item increasingly appeared in the fashion magazines in those days, among gorgeous feminine dresses with frills and laces.