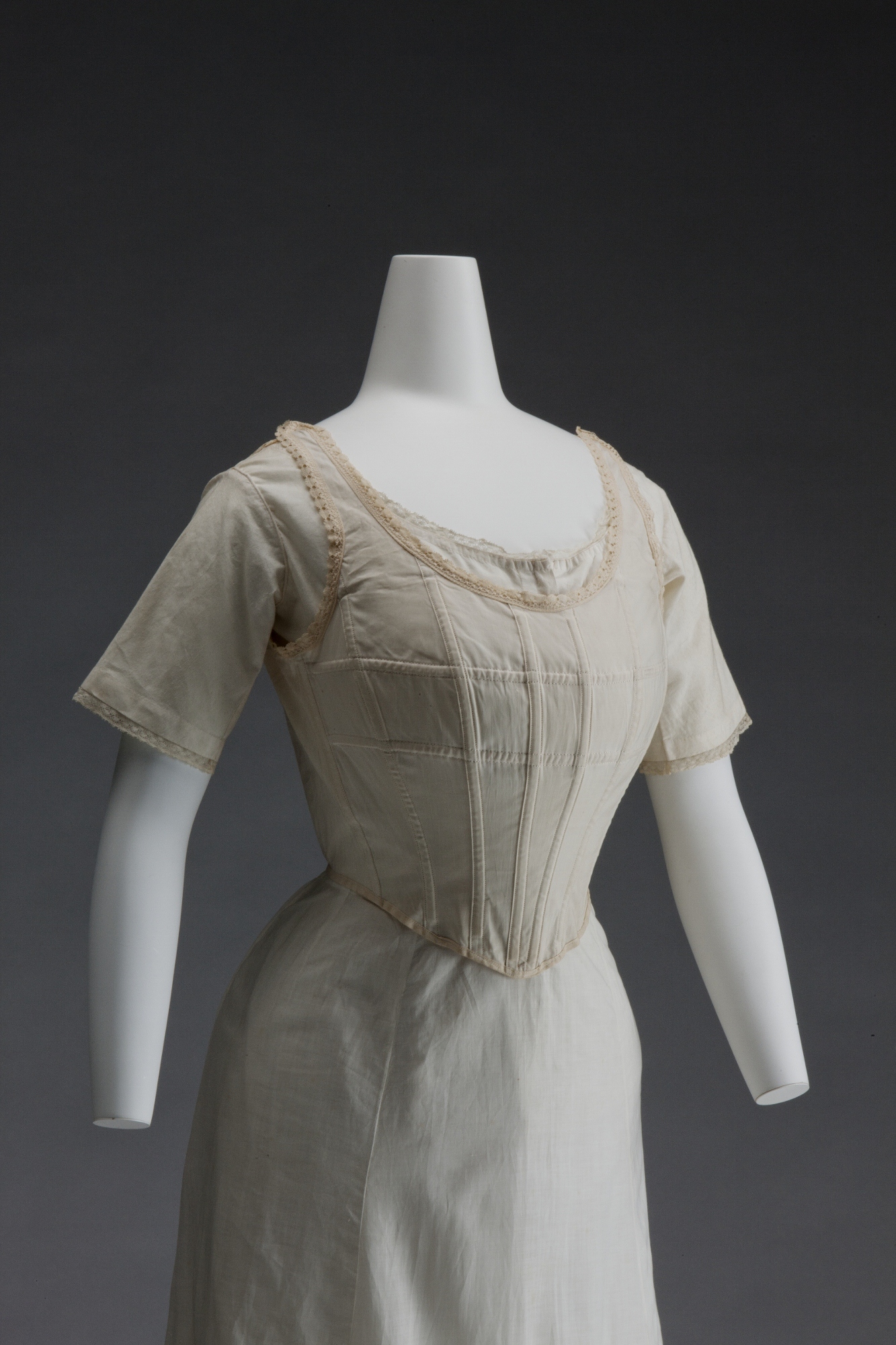 © The Kyoto Costume Institute, photo by Takashi Hatakeyama
You can enlarge by putting the mouse cursor on the image.
Corset cover
c. 1911
Designer

unknown

Brand

Spirella

Label

Spirella

Material

White cotton corset cover with bones; lace trimmings.

Inventory Number(s)

AC5508 86-51-4
Bust bodice with the front boned in a lattice arrangement. The bust is pushed excessively forward, merging left and right into a single #monobosom# shape. At the beginning of the 1910s, the tops of corsets were lowered to about the level of the underbust, using a separate bodice like this to cover the bust. Contemporary mail order catalogs from merchants such as Montgomery Ward and Sears Roebuck referred to this sort of garment as a 'bust supporter' or 'bust extender,' and advertised it as producing a more ample bust for the slender figure.
Spirella was founded in the U.S.A. in 1904 to market a patented invention of flexible stays. The company became renowned as a corset maker, and also established manufacturing operations in the U.K. and Sweden.