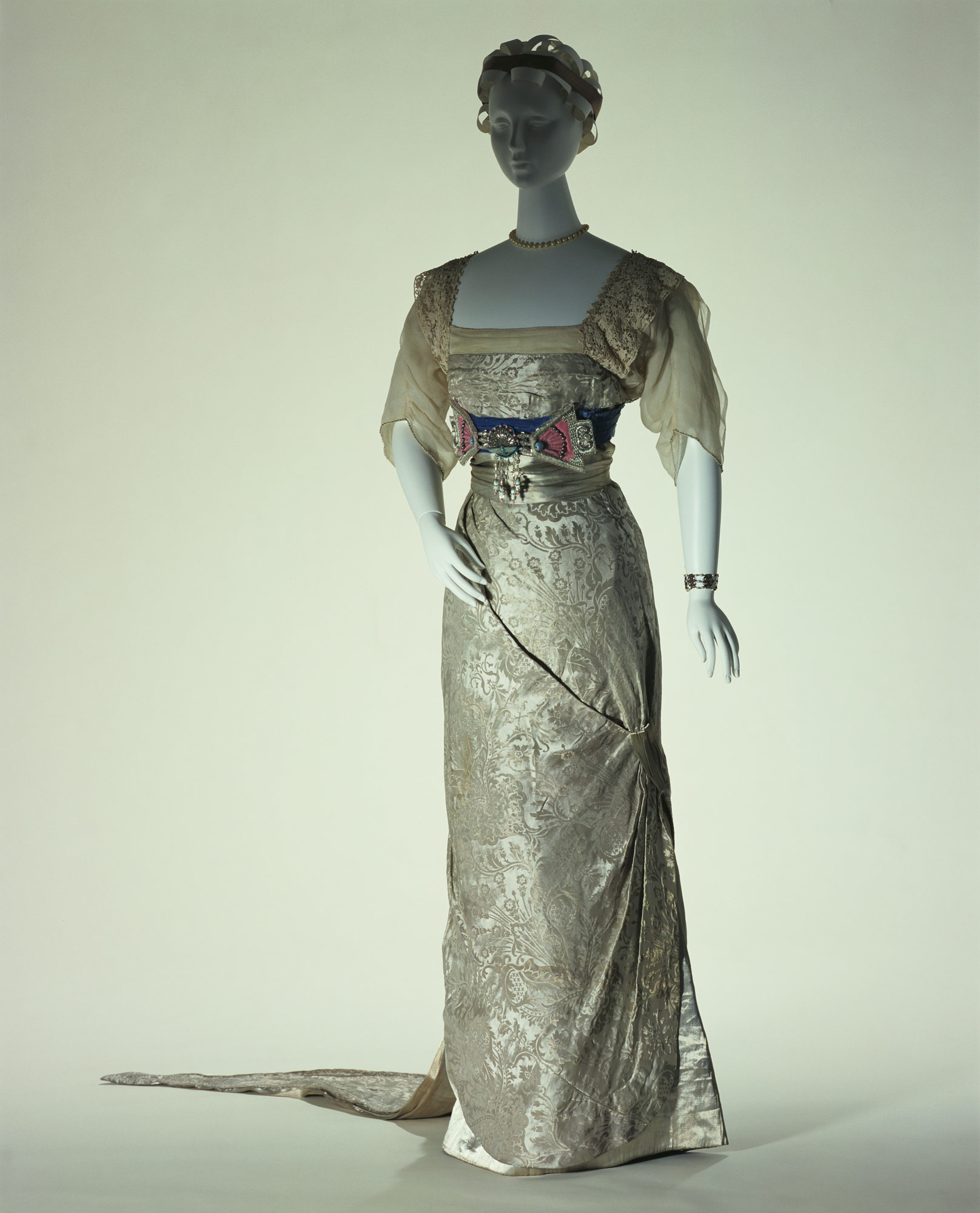 © The Kyoto Costume Institute, photo by Taishi Hirokawa
You can enlarge by putting the mouse cursor on the image.
Evening Dress
1911 winter
Designer

Jeanne Paquin

Brand

Paquin

Label

Paquin HIVER 1911-PARIS 3.Rue de la Paix LONDON 39 Dover Street 36193

Material

Off-white silk jacquard with floral motif; embroidery of beads and a ceramic in the shape of a scarabée at the belt.

Inventory Number(s)

AC4207 82-8-4AB
The Egyptian-style scarab motifs on the belt and the asymmetric skirt design. It is a good example of the oriental influence on fashion that was popular at the time. Jeanne Paquin established her fashion house in Paris in 1891, and won popularity among society women and actresses because of her beautifully-made dresses that were gorgeous and romantic. She opened branches in London in 1896, and established lingerie and fur sections, achieving success through this sales expansion.