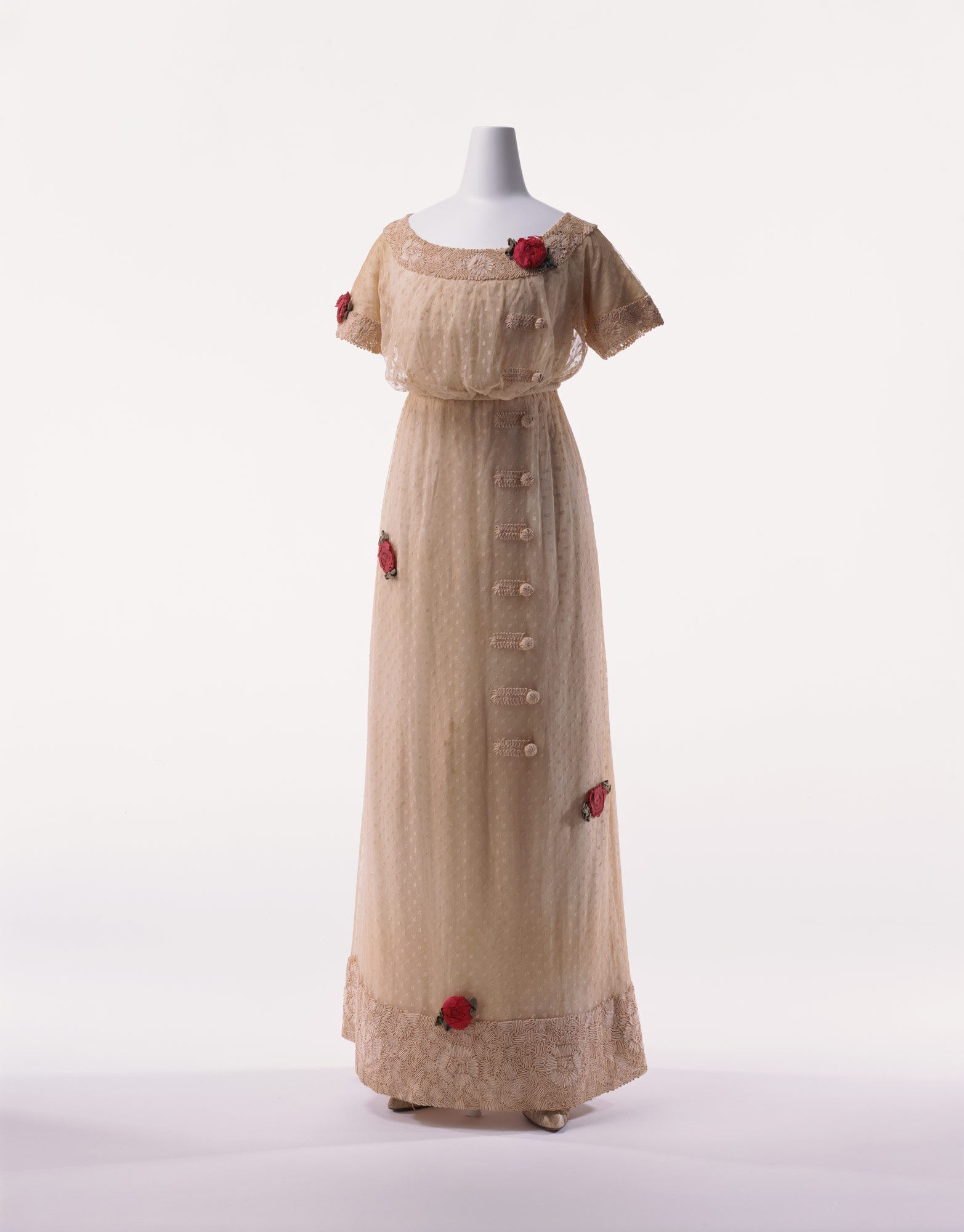 © The Kyoto Costume Institute, photo by Takashi Hatakeyama
You can enlarge by putting the mouse cursor on the image.
Day Dress
c. 1909 - unknown (Country)
Material

Cotton tulle one-piece dress with floral pattern; cord embroidery; red rose corsage of silk satin.

Inventory Number(s)

AC9381 96-27-2
This dress represents the transition period when women's dresses were being liberated from corsets. Its high waistline and simple silhouette, soft materials, and the loose-fitting lines free from the earlier artificial shape make us remember the dynamism in the period from the end of the 18th century to the early 19th century.
After Paul Poiret introduced a corsetless high-waist dress in 1906, a simple directoire silhouette had come into fashion. In fact, women still wore corsets under dresses, but the corset in those days was softer and had a straighter silhouette.