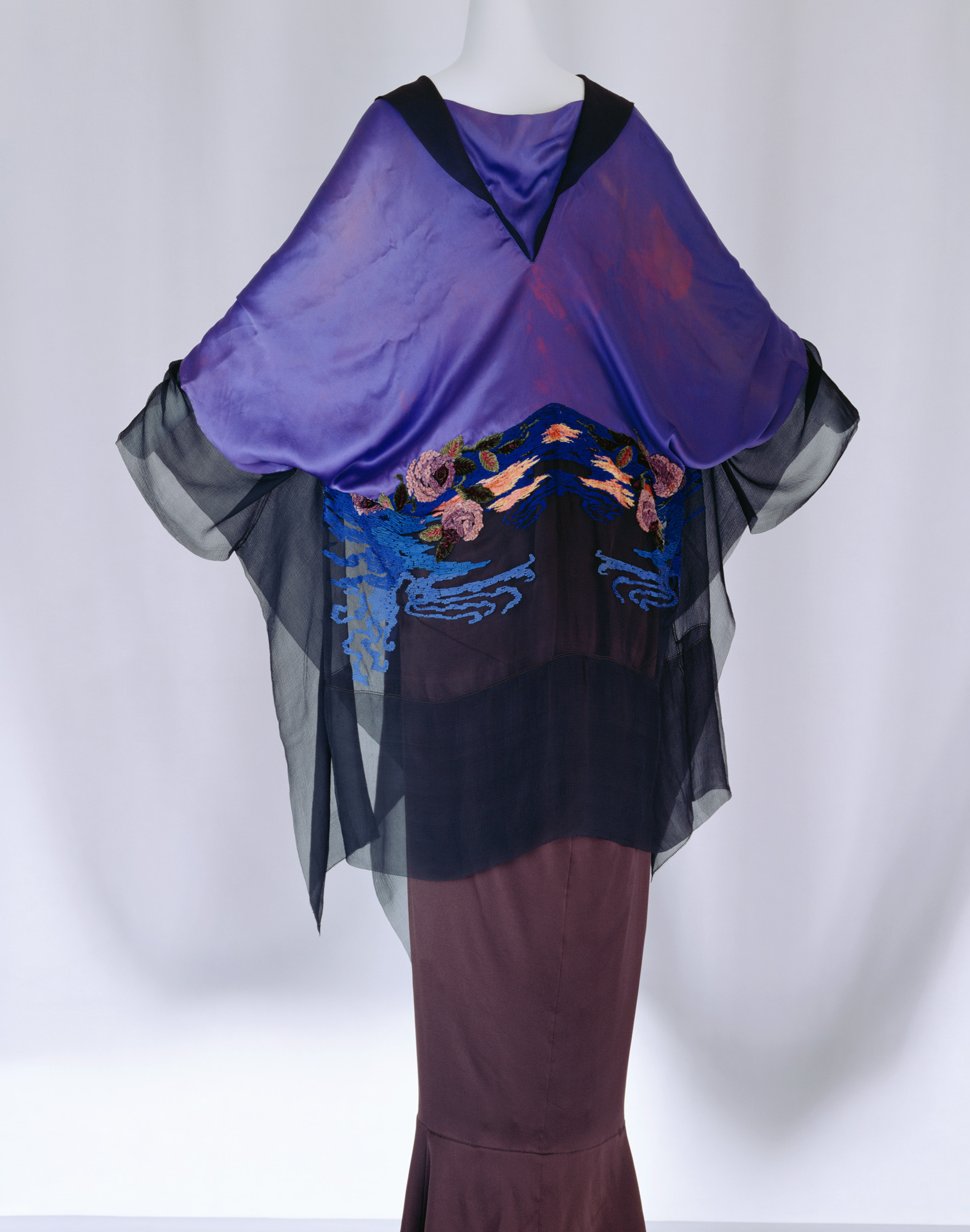 © The Kyoto Costume Institute, photo by Richard Haughton
You can enlarge by putting the mouse cursor on the image.
Evening Coat
1912 Summer
Designer

Jeanne Paquin

Brand

Paquin

Label

Paquin PARIS 3 Rue de la Paix LONDON 39 Dover Street ETE 1912

Material

Blue silk charmeuse satin and black silk chiffon; collar of silk chiffon; embroidery of Japanese-like flowers and waves.

Inventory Number(s)

AC9110 94-9
A shawl-style coat cut from a single piece of fabric. The incision in the center of the fabric combined with the black silk chiffon trimming around the collar creates a nukiemon style, or exposed-neck look. This type of garment is typical of Jeanne Paquin, who sought to achieve both beauty and comfort.
From 1910 to around 1913, many maisons created coats in a generous swing back style, a design feature of which was an exposed neck, as though influenced by the nukiemon look of Japanese kimono.