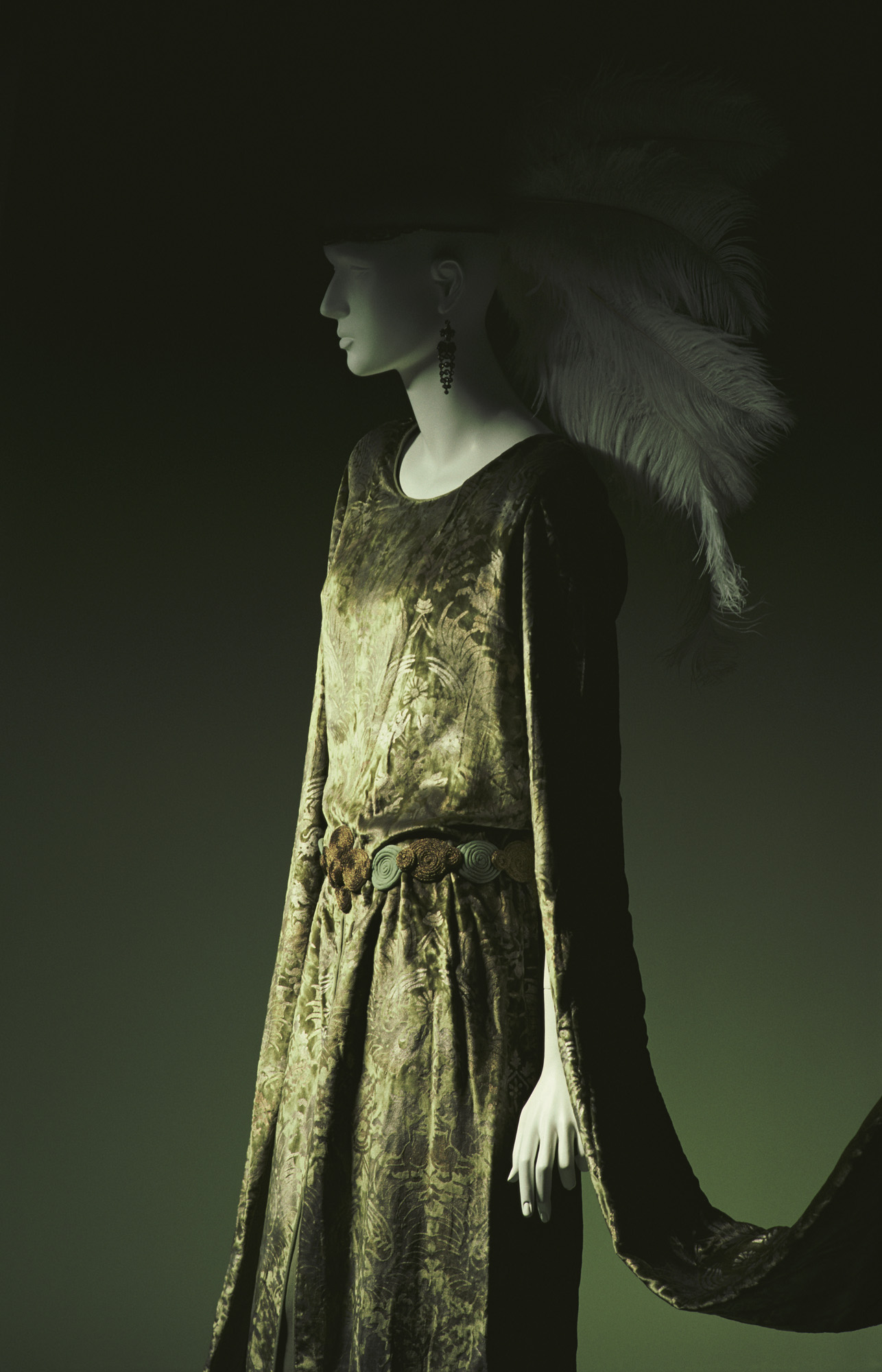 © The Kyoto Costume Institute, photo by Taishi Hirokawa
You can enlarge by putting the mouse cursor on the image.
Dress
c. 1917
Designer

Maria Monaci Gallenga

Brand

GALLENGA

Label

Maria Monaci Gallenga

Material

Moss-green silk velvet; oriental motif in silver-on-gold stencil print; belt of gold and green silk georgette cords.

Inventory Number(s)

AC3008 1980-2-32
An admirer of the Pre-Raphaelites, Maria Monaci Gallenga uses many motifs in this dress that are reminiscent of the Renaissance, such as the facing griffons and phoenixes. She subsequently joined the Roman Secession and developed an interest in designs for lifestyle items in general, including things like furniture in addition to clothes. The stencil printing developed together with her husband Pietro Gallenga was a particularly prominent technique in her work. The multicolored printing that she used in place of embroidery with gold or silver metal-wrapped threads received great acclaim at the Art Deco exposition in Paris in 1925. Through a printing technique that was both gorgeous and graceful, Gallenga managed to combine her appreciation of the magnificent splendor of Italy's past with fine artistic designs that employed modern technology.