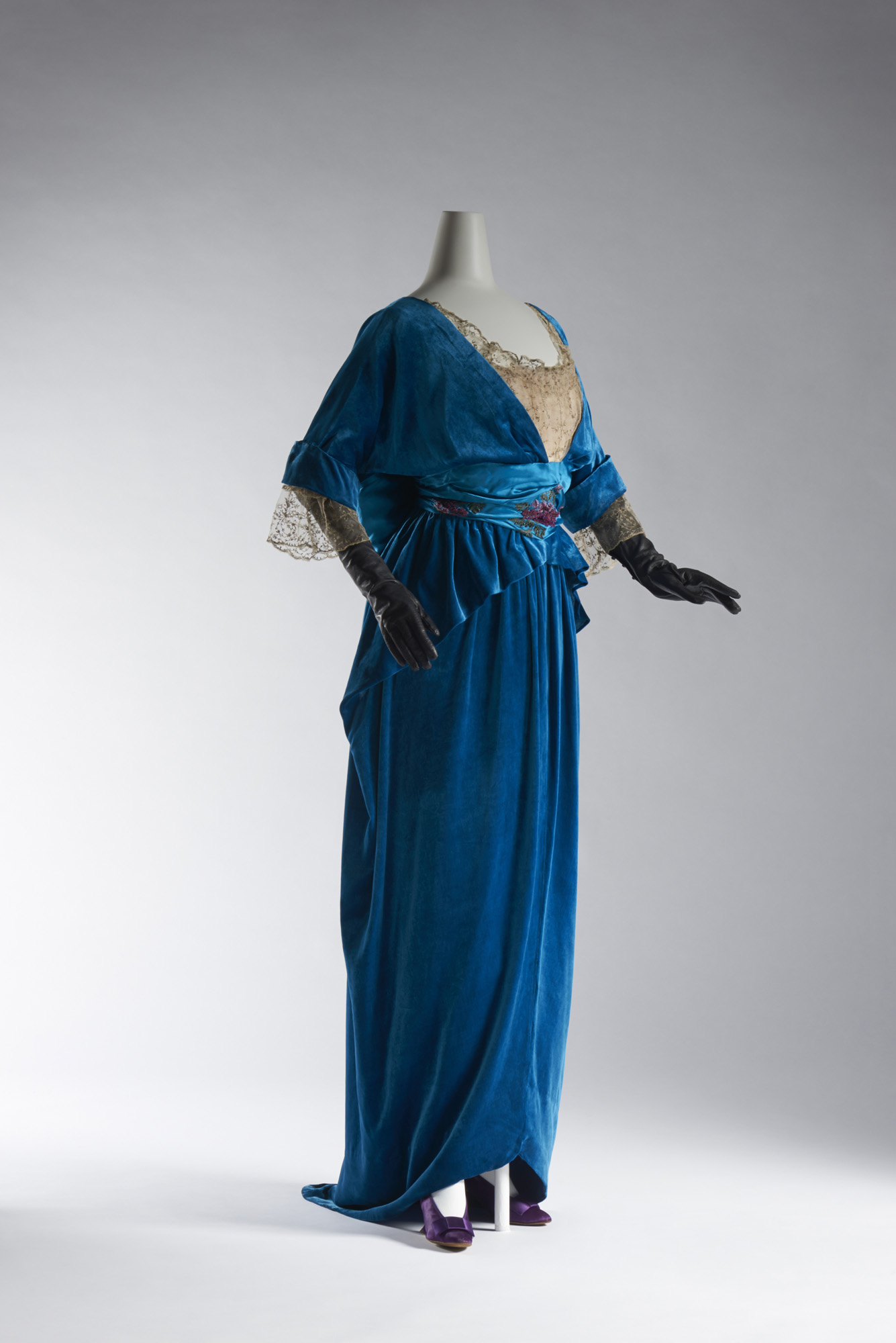 © The Kyoto Costume Institute, photo by Masayuki Hayashi
You can enlarge by putting the mouse cursor on the image.
Evening Dress
c. 1913
Designer

Georges Dœuillet

Brand

Dœuillet

Label

Dœuillet 18 PLACE VENDOME PARIS

Material

Blue velvet one-piece dress; blue silk satin sash in obi style; kimono sleeves; white silk lace at neck and cuffs.

Inventory Number(s)

AC9313 96-8-1
Evening dress with kimono sleeves and a sash belt sewn to the body that looks liks a heko-obi, a soft informal kimono sash. The elements seen in this dress clearly demonstrate the trend for kimono-style dress that began in emerge in about 1907. Around 1913, in particular, sash belts like this frequently appeared in women's magazines.
French designer Georges Dœuillet (1865-1934) opened his own haute couture maison in Place Vendome in 1900 after working as business manager for Callot Sœurs. His early designs were highly decorative and elegant, in line with the fashions of that time, but from about 1909, he produced pieces with simpler lines, adapting the flexible garments of the Athenians to suit contemporary styles, as noted in La Ville Lumière: Anecdotes et Documents (Paris, 1909, p.77). This quick response to the new fashion led by Paul Poiret bears witness to Dœuillet's agility.