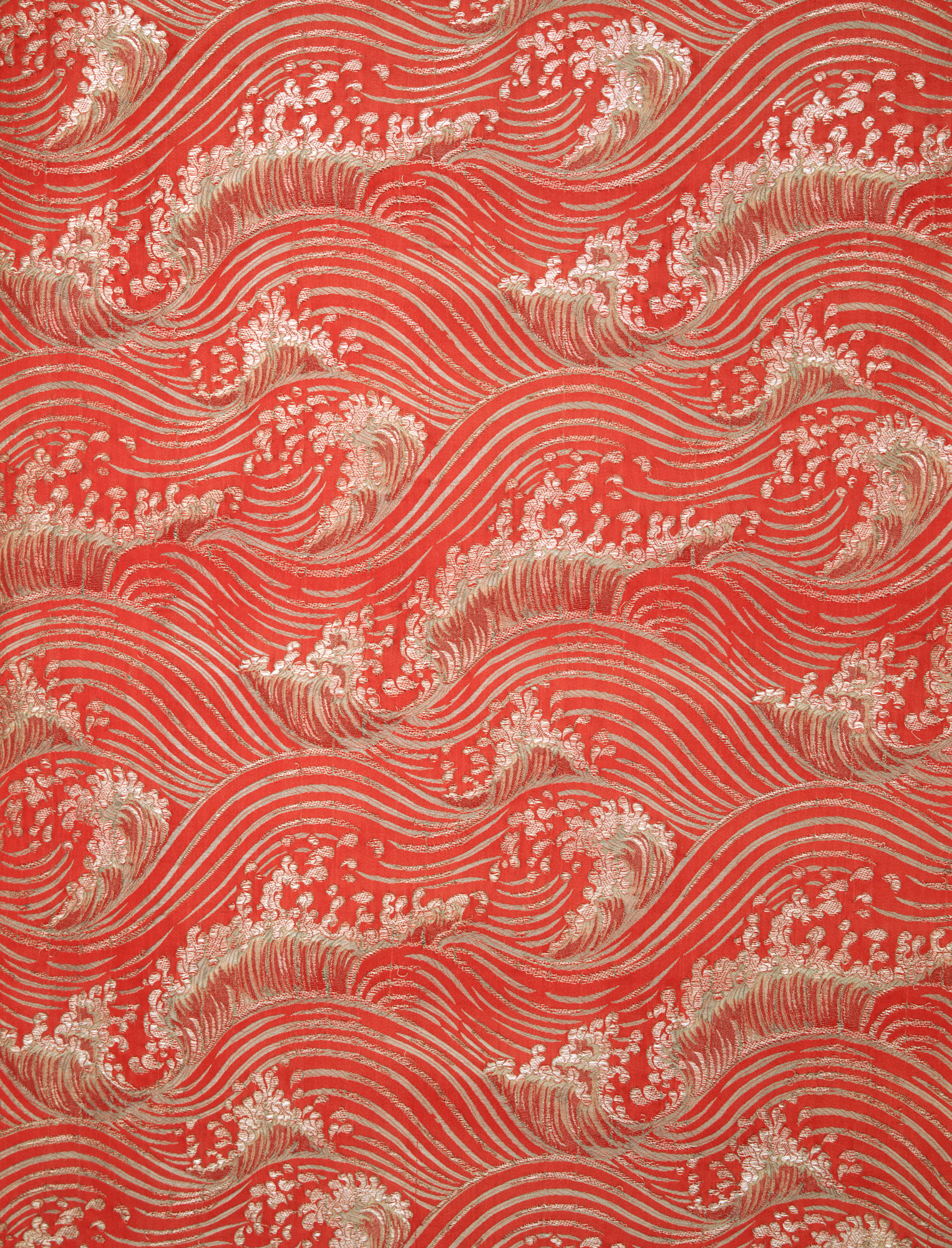 © The Kyoto Costume Institute, photo by Richard Haughton
You can enlarge by putting the mouse cursor on the image.
Textile
c. 1912 - France
Material

Silk damask with broché patterning. Design featuring weave patterns.

Dimension

H. 173 cm × W. 95 cm (overall); H. 34 cm × W. 23.5 cm (pattern repeat)

Inventory Number(s)

AC8937 93-27-3
In this silk damask, red warp and grey weft create a pattern of waves and eddies, with spray from the waves highlighted with silver discontinuous patterning threads (broché). The wave motif was considered typically Japanese and represented a new trend in textiles produced in France—one that became especially popular in the 1920s. Around this time publications—such as Étoffes Japonaises tissées et brochées (Japanese Woven and Brocaded Fabrics, 1910)—appeared featuring color reproductions of Japanese textiles from the seventeenth to the nineteenth centuries, including examples similar to this design.
In 1913 the J. Claude company (founded around 1839) assembled a book collecting samples of silk fabrics produced all over France between July 6, 1912, and August 7, 1913. A swatch of this pattern, dated August 6, 1912, is included in that book, now in the collection of the Kyoto Costume Institute.