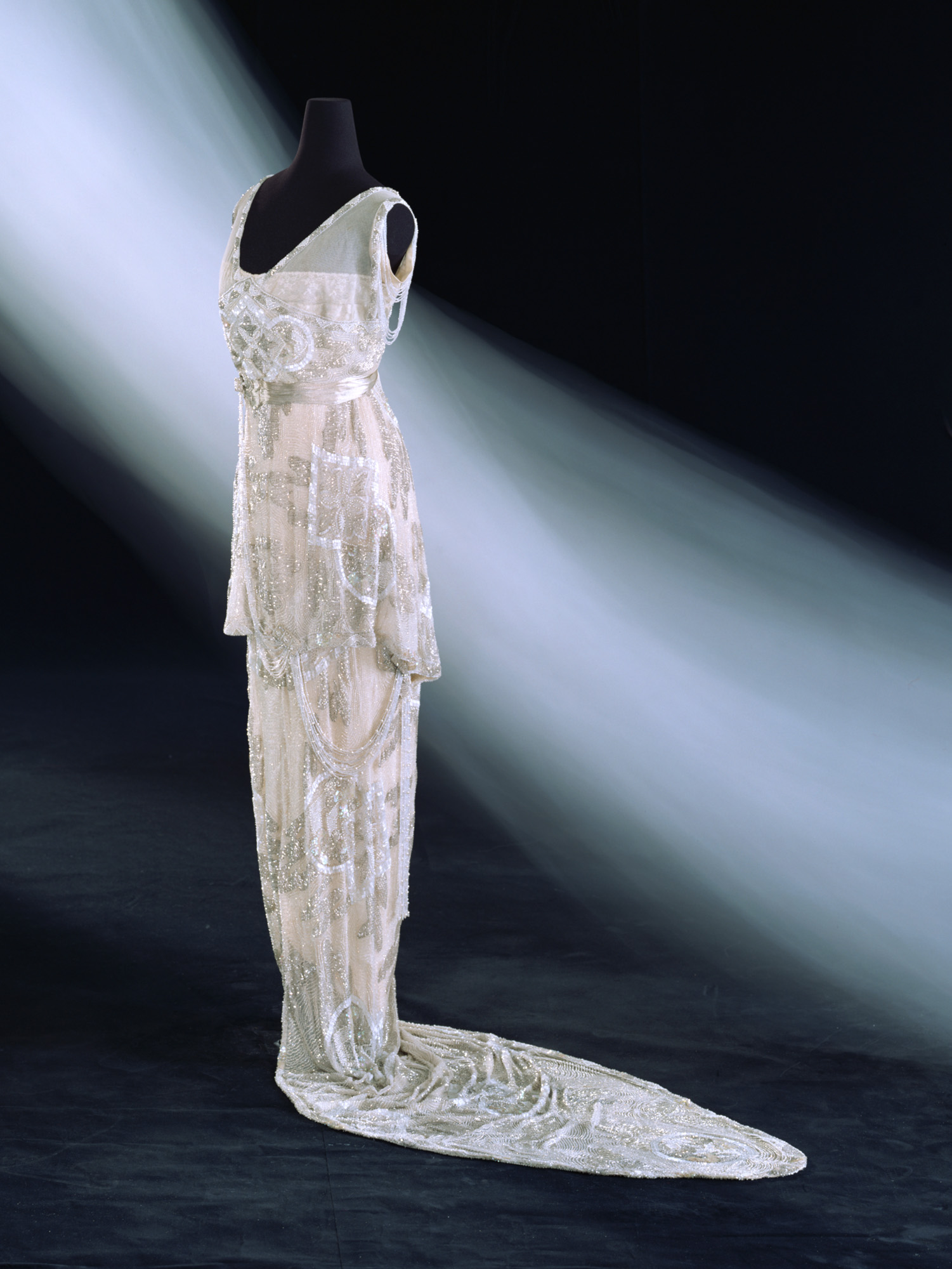 © The Kyoto Costume Institute, photo by Richard Haughton
You can enlarge by putting the mouse cursor on the image.
Evening Dress
c. 1913
Designer

unknown

Brand

Worth [presumed]

Material

Cream silk tulle over silk satin with Japanese motif's embroidery and chains of white and silver beads; tunic-style double-layered front bodice; silver sash; skirt with train.

Inventory Number(s)

AC7764 93-18-5
This gorgeous tunic-style evening dress, with tulle covering cream-colored silk satin and white-and-silver bead embroidery, is reputed to have been produced by the House of Worth. The entire dress is covered with motifs that might be thought of as Japanese. The rounded feel of the elegant train is reminiscent of a long trailing kimono. Among French fashions of around 1910, images inspired by the clothing worn by beautiful women depicted in ukiyo-e became increasingly prominent. The silhouette of this dress brings to mind an ukiyo-e beauty with flared trailing hem. In addition, the design of linked circles and squares combined with mist patterns and flowers like plum blossoms placed dynamically over the entire garment is reminiscent of designs popular in Japan during the mid Edo-period. From the mid nineteenth century on, opportunities for Western artists and designers to see Japanese designs increased enormously, since in addition to ukiyo-e, art work, crafts, and publications on Japanese decorative designs like Christopher Dresser and T. W. Cutler's.