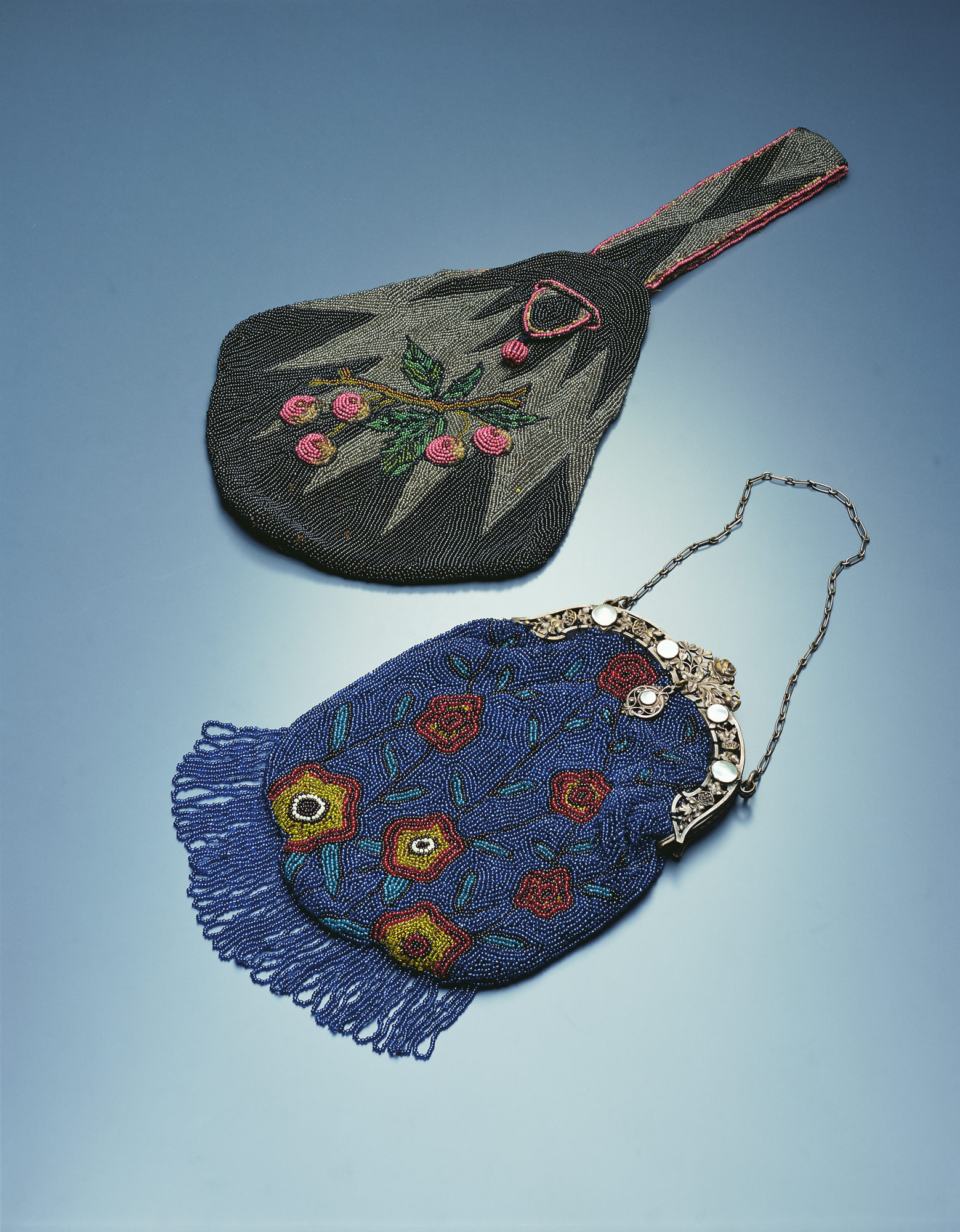 © The Kyoto Costume Institute, photo by Takashi Hatakeyama
You can enlarge by putting the mouse cursor on the image.
Bag [Upper]
Bag [Lower]
c. 1910 - unknown (Country) [Upper]
c. 1910 - unknown (Country) [Lower]
Material

Polychrome beads with motif of cherry fruit and branch. [Upper]
Polychrome beads with floral motif; fringe at hem; metal frame of floral openwork; pearls; chain strap. [Lower]

Dimension

40.5cm (length included the strap) / 20.5cm (width) [Upper]
44.5cm (length included the strap and fringes) / 16.5cm (width) [Lower]

Inventory Number(s)

AC1430 78-38-10 [Upper]
AC1424 78-38-4 [Lower]
These colorful bags are made with beads. In the beginning of the 20th century, bags became one of the key fashion items. Bead bags were popular from the 1900s to the 1930s. In those days, the slick texture of metal, glass and lacquer was regarded as one of the important factors in fashion and artifacts. Beads of various kinds of materials including glass and metal were used for bags. Exquisite hand-made bags were created during that period.