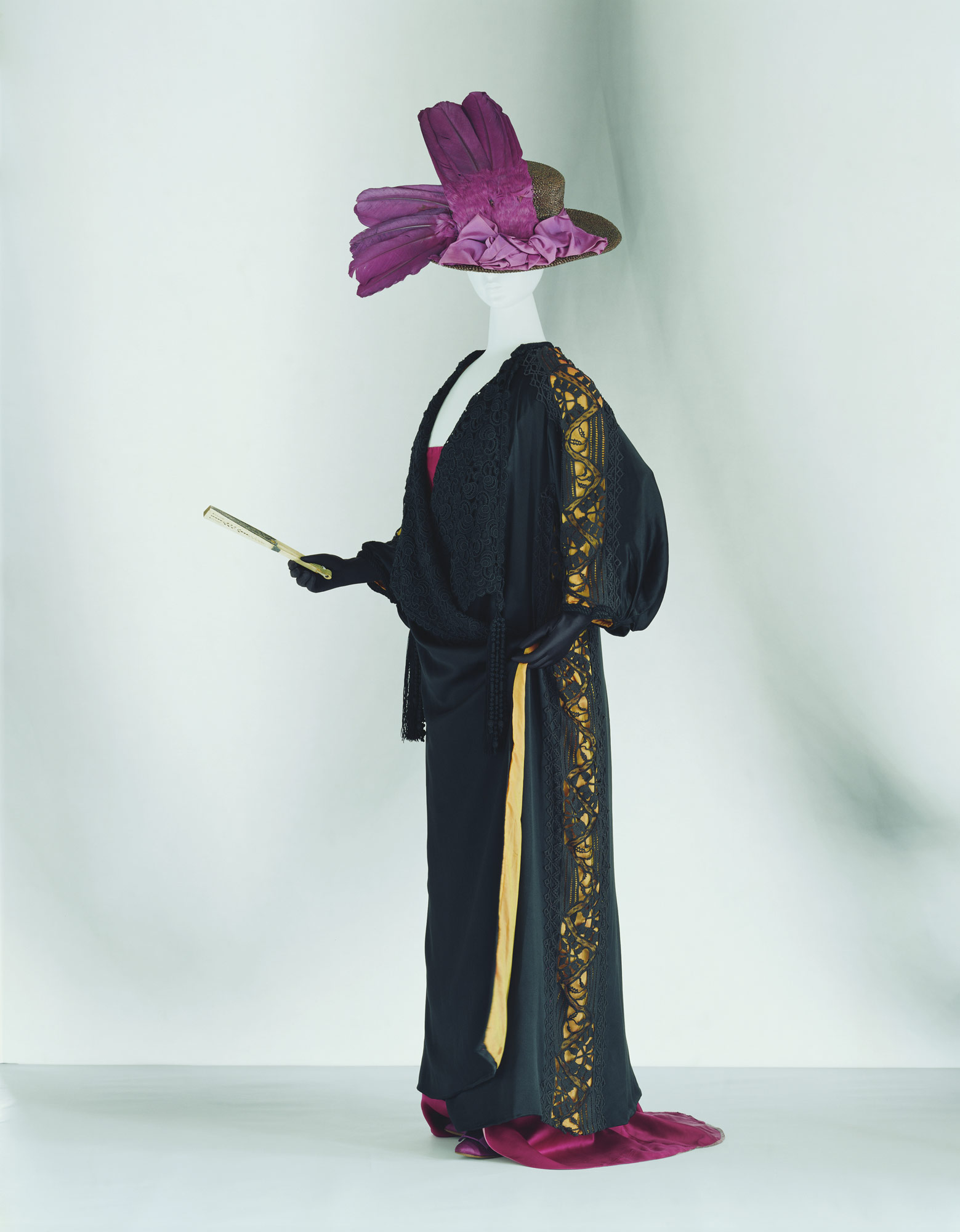 © The Kyoto Costume Institute, photo by Richard Haughton
You can enlarge by putting the mouse cursor on the image.
Coat
c. 1909
Designer

Paul Poiret

Brand

Paul Poiret

Label

Paul Poiret. Rue Pasquier 37 Paris

Material

Black silk satin; kimono sleeve; rectangular flat form like kimono; crochet and bobbin lace; black lace lapel with tassel; yellow silk "habutae" lining.

Inventory Number(s)

AC3777 81-8-3
Paul Poiret called this item a "kimono coat." The pieces constructed the coat were cut straight. Poiret introduced loose-fitting silhouette coats like this example at the same time as the "Lola Montez" dress in 1906 and the directoire dresses in 1907 and subsequent years. The "Lola Montez" and directoire dresses were one-piece dresses with a new silhouette having the support point at the shoulders instead of the waist.
The label shows the address of Poiret's house on Rue Pasquier, where he worked from 1906 to 1909.