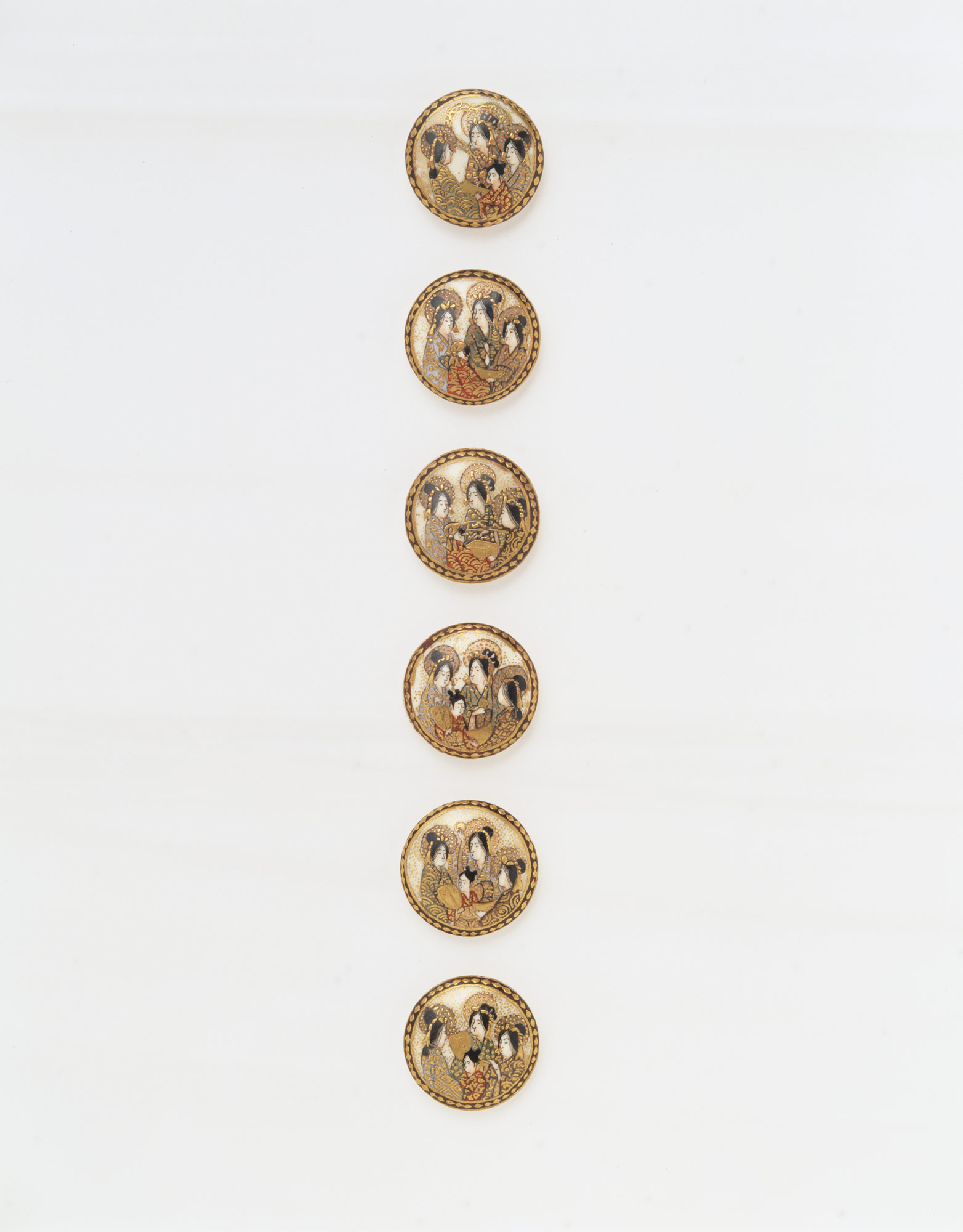 © The Kyoto Costume Institute, photo by Masayuki Hayashi
You can enlarge by putting the mouse cursor on the image.
Buttons
c. 1900 - Japan
Label

Satsuma and cross-in-circle mark of Shimazu family crest

Material

Satsuma; set of six; "samehada" ('sharkskin') ground with "kinrante" (heavy gilding); celestial maiden motif.

Dimension

25mm

Inventory Number(s)

AC9127 94-16AF
These buttons were exported from Japan to Western markets. In a circle of 25 mm diameter, four different figures were painted elaborately. These buttons have different designs, but Japanese women and an infant appear on all of them. The Japanese atmosphere Westerners, and these buttons were dubbed "Satsuma" buttons.
In 1867 the Satsuma domain, along with the Japanese government and the Saga domain, took part in the Paris Exposition. The Satsuma domain had displayed interest in foreign countries at an earlier stage, and around 1860 began to make Satsuma-style ceramic buttons for export. Many Satsuma buttons of flower shape, hexagonal or large-sized were distributed in America and Europe from the late 19th century to the beginning of the 20th century.