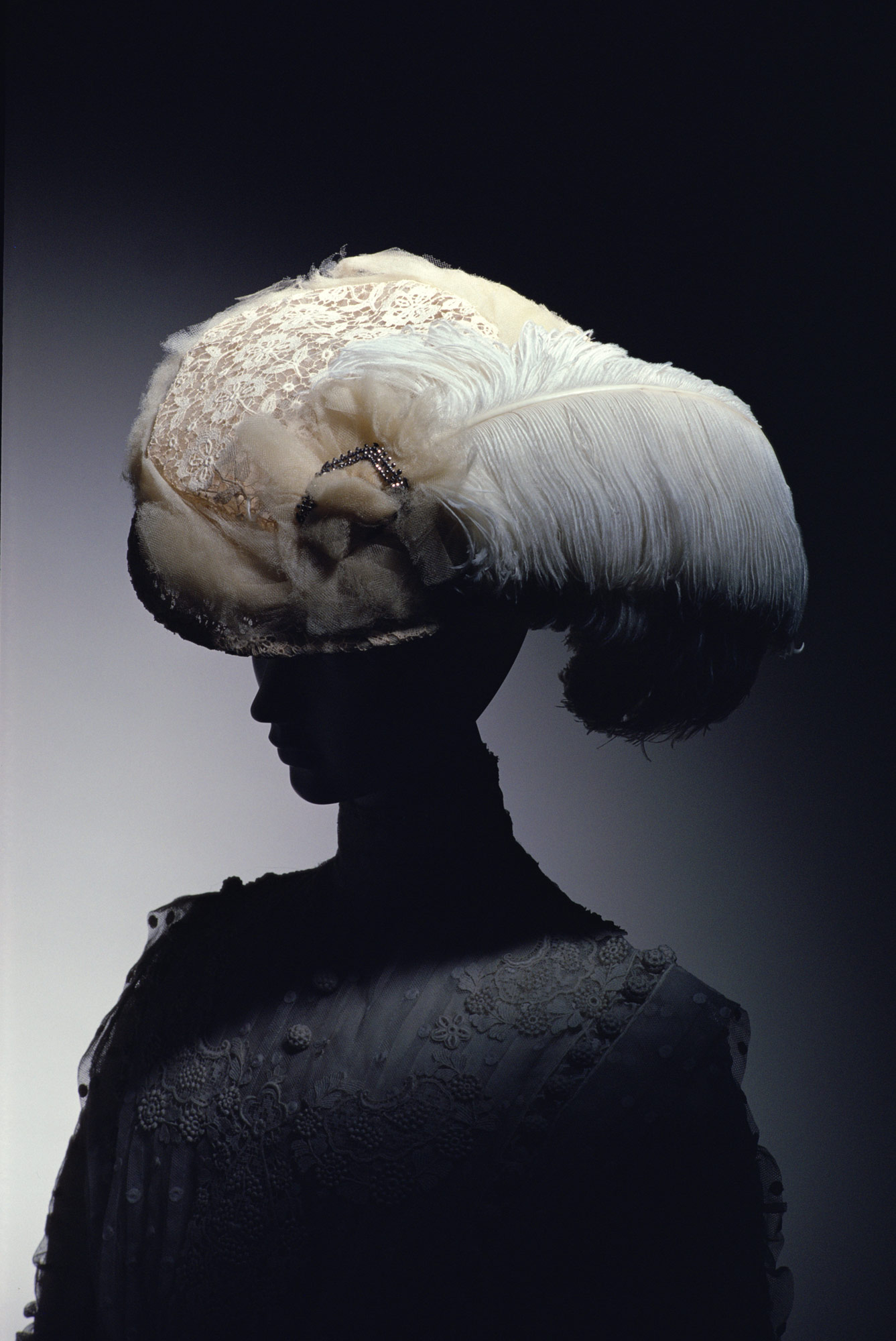 © The Kyoto Costume Institute, photo by Taishi Hirokawa
You can enlarge by putting the mouse cursor on the image.
Hat
1900s - unknown (Country)
Material

Beige silk tulle with cotton lace; trimmed with cotton tulle, buckle, and ostrich feather.

Dimension

30cm (length) / 8cm (height)

Inventory Number(s)

AC1726 78-41-130
A very impressive hat trimmed with a large feather. At the beginning of the 20th century extremely big hats with fancy decorations created distinctive silhouettes. Feathers of rare birds had been used for hat ornaments since the end of the previous century. As hats grew in size, greater use was made of ostrich and peacock feathers, which are large but light.