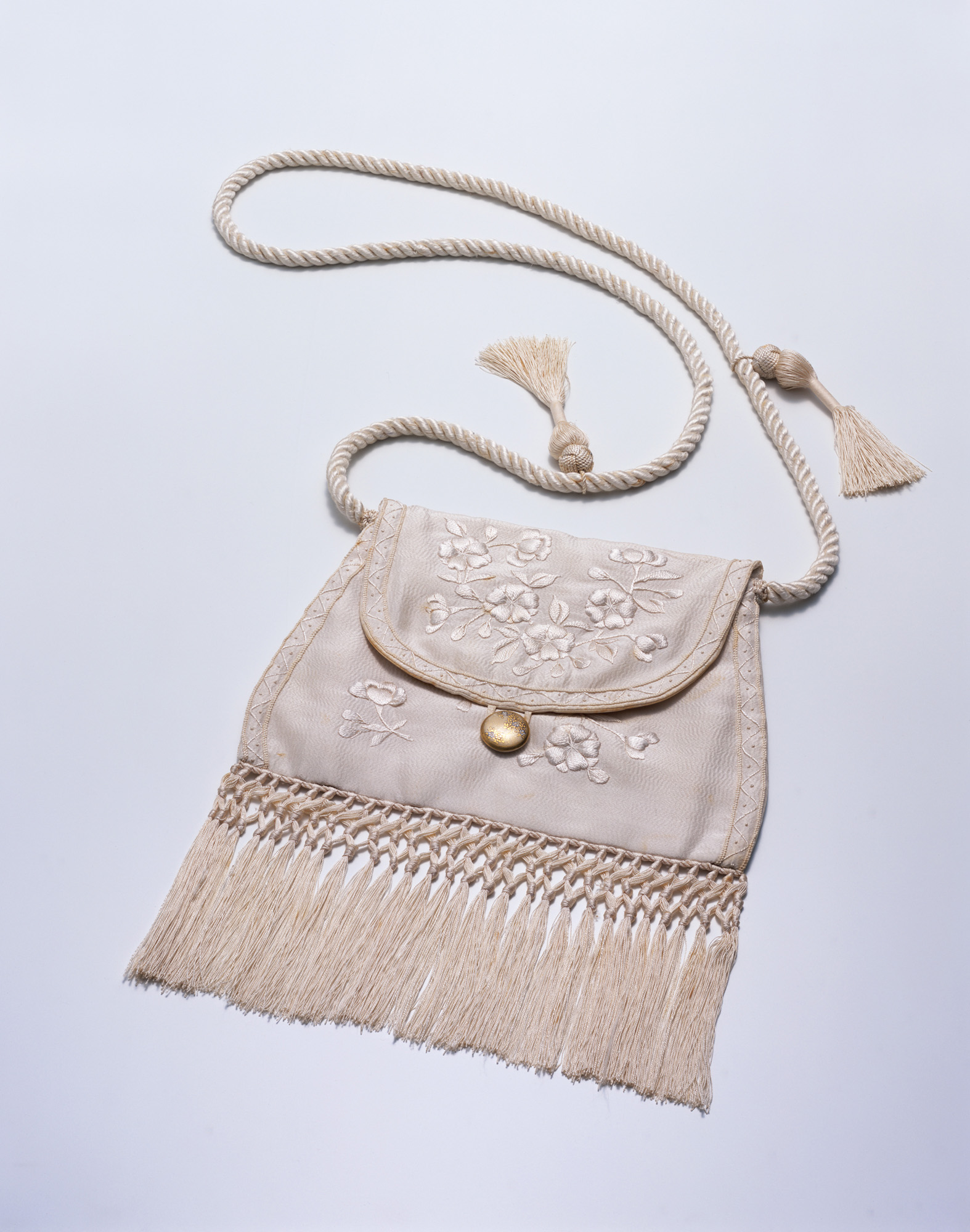 © The Kyoto Costume Institute, photo by Takashi Hatakeyama
You can enlarge by putting the mouse cursor on the image.
Bag
c. 1900 - Japan
Material

Sakura embroidery on white silk crepe; two tassels with the bag strap; fringe on the bottom ; a Satsuma yaki button.

Dimension

33.0㎝×26.0㎝

Inventory Number(s)

AC9334 96-17
Large numbers of parasols, handkerchiefs, fans, and bags were manufactured in Meiji-period Japan for export to the West as Japanese silk goods. The export catalogue issued by Mitsukoshi Gofukuten, predecessor of the Mitsukoshi department store, included 18 different bags of this type, describing them as embroidered bags. Each was based on pink, blue, or similar pale-colored silk, and embroidered with motifs reminiscent of Japan, such cherry or plum blossom, or bamboo. This particular item is likely to have been exported by Mitsukoshi.