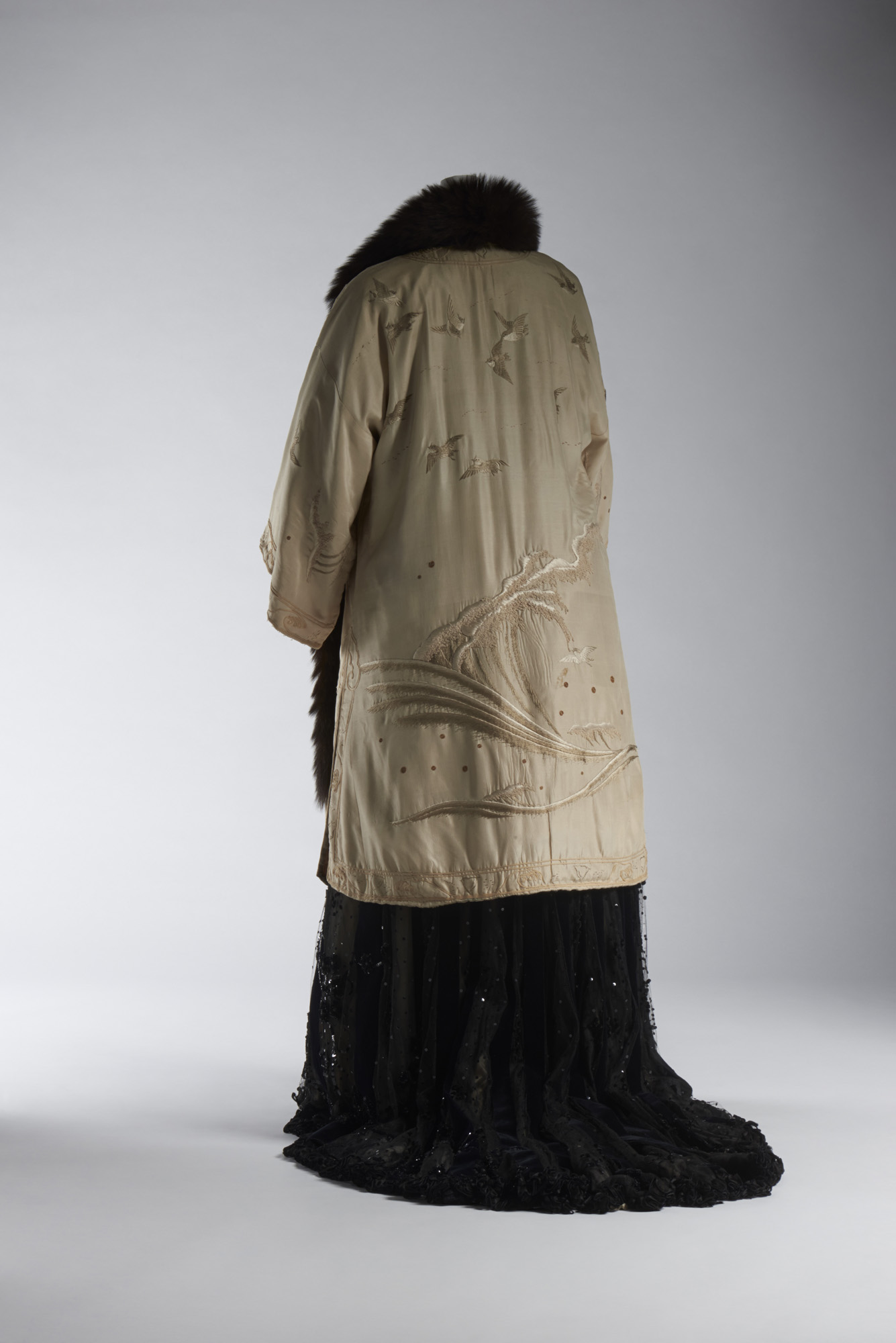 © The Kyoto Costume Institute, photo by Masayuki Hayashi
You can enlarge by putting the mouse cursor on the image.
Evening Coat (Theater Coat) for Export
c. 1903 - Japan
Material

Cream silk crêpe (chirimen); embroidery of wave and bird motifs; kimono sleeves; side slits; flower shaped knots at front opening; Mandarin-robe style.

Inventory Number(s)

AC13202 2015-5-2
A mandarin robe-style evening coat of a type fashionable in America and Britain in the middle of the first decade of the 20th century. Calf-length, it was designed with slits at both sides to give glimpses of a full-length skirt. The mandarin robe typically referred to a garment worn by officials Qing China, but for export to Western markets, kimono companies which later evolved into department stores such as Iida Takashimaya and Mitsukoshi Gofukuten, added Japanese embroidery, which was popular in the West.