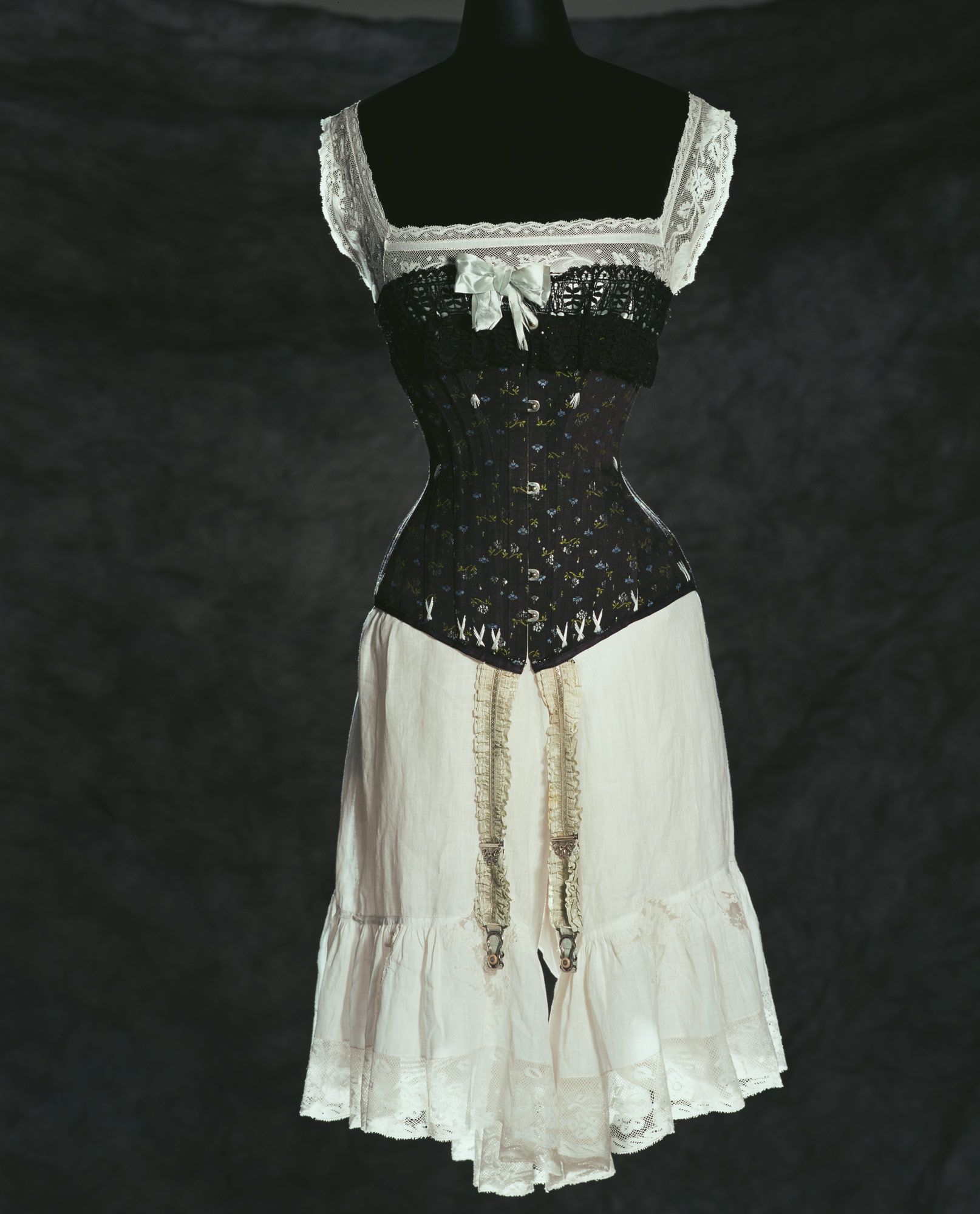 © The Kyoto Costume Institute, photo by Taishi Hirokawa
You can enlarge by putting the mouse cursor on the image.
Corset
c. 1900
Designer

unknown

Brand

Velvet Grip

Label

VELVET GRIP

Material

Black corset of cotton brocade with small floral pattern; steel busk; garters at front.

Dimension

76cm (Bust) / 52cm (Waist)

Inventory Number(s)

AC727 78-20-50AB
The corset here is supported by a long steel busk at the front and the sold boning around the body. These reinforcements were needed to suppress the abdomen and emphasize the hips.
The female body was squeezed most tightly into corsets in the early days of the twentieth century. The body had to be forced to fit the artificial S-curve of the dress, which emphasized the bust and hips, while making the waistline as small as possible. Poiret introduced the corset-free dress in 1906, although women were not completely freed from the corset until after World War I.