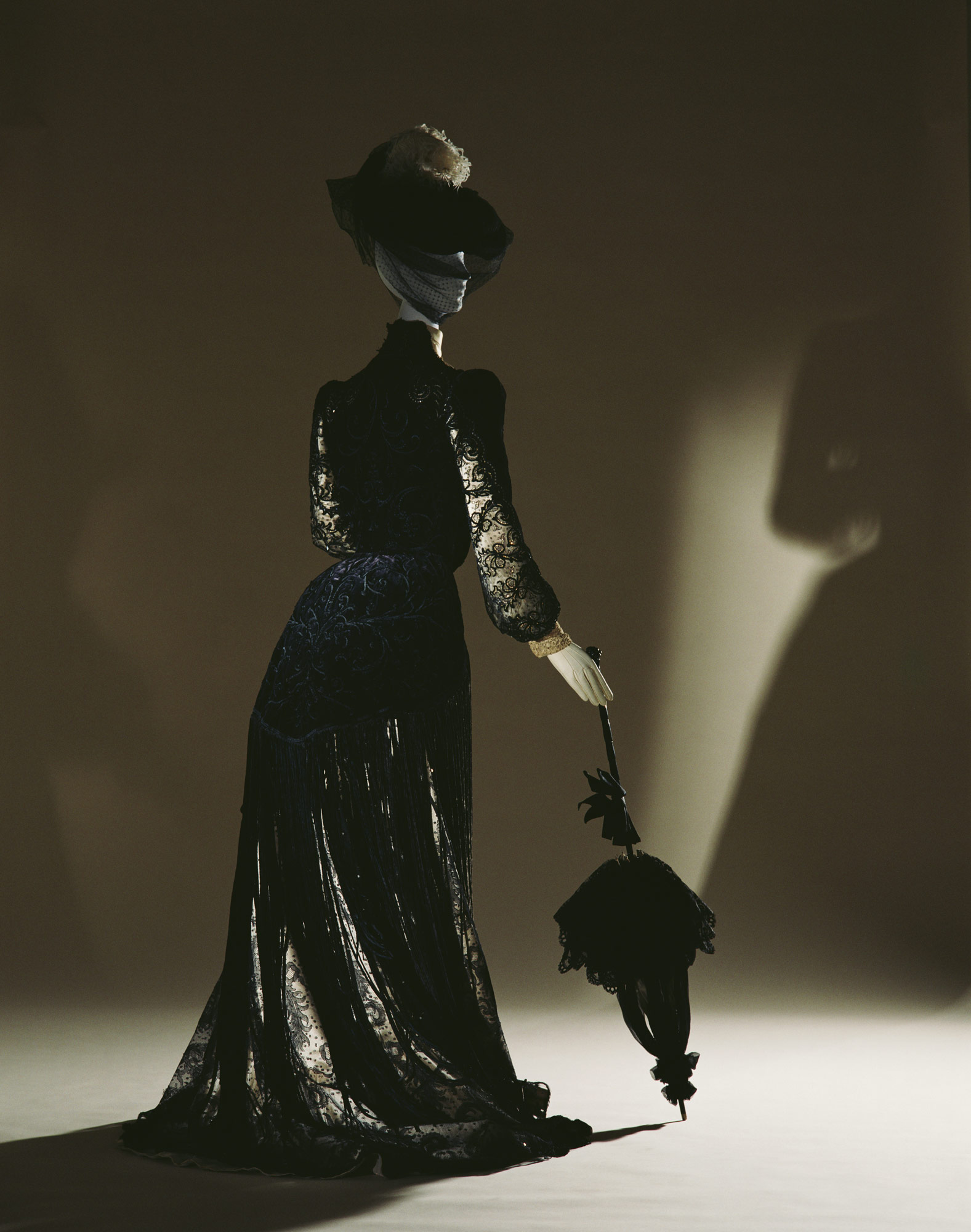 © The Kyoto Costume Institute, photo by Taishi Hirokawa
You can enlarge by putting the mouse cursor on the image.
Day Dress
c. 1905 - unknown (Country)
Material

Black velvet embroidered with chenille; lace decoration of bodice, with jabot-like opening at front with white silk chiffon; silk satin skirt layered with machine lace; long chenille fringe on skirt.

Inventory Number(s)

AC3621 80-29-2
The beautiful flowing silhouette of this dress is distinctive. The swinging long fringe adds ripple-like movements to the dress, and is a perfect match with the Art Nouveau's fascination with organic themes.
In the Belle Époque, there was a trend for women to wear S-curve silhouette dresses, with a well-developed bosom projected forward and hips thrust back to emphasize an extremely slender waist. This trend also represented the creation of the curving forms favored by the new artistic movement, Art Nouveau.