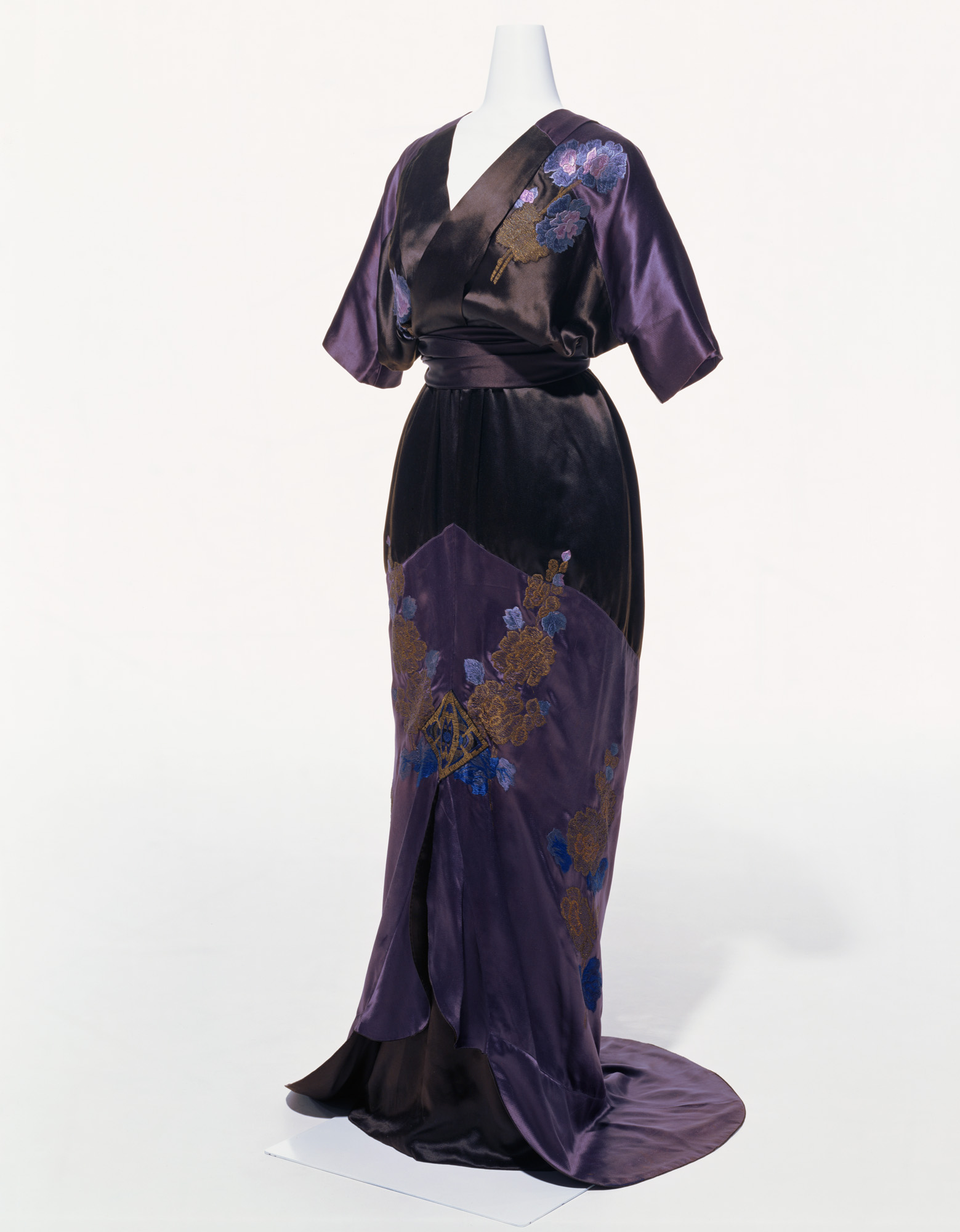 © The Kyoto Costume Institute, photo by Kazumi Kurigami
You can enlarge by putting the mouse cursor on the image.
Evening Dress
c. 1908
Designer

Callot Sœurs [presumed]

Brand

Callot Sœurs [presumed]

Material

Two-piece dress of black and purple silk charmeuse with floral embroidery; ribbons from shoulder, stitched at back waist, tassels at ends.

Inventory Number(s)

AC7708 93-2-1AB
This is an example of a "forme Japonaise" dress. The collar and crossover neckline could almost be mistaken for a kimono. Behind the slit in the front of the skirt is a panel with the appearance of a kimono underskirt, and the train evokes the beauty of a trailing kimono. However, the tailoring of the dress uses western techniques, including cutting instead of draping to produce the rounded end of the train. The embroidered motifs could be either Japanese or Chinese, and the decorative fabric on the back panel suggests the formal wear of China's Song Dynasty, making the dress a fascinating example of the eclectic approach to design seen during this period.