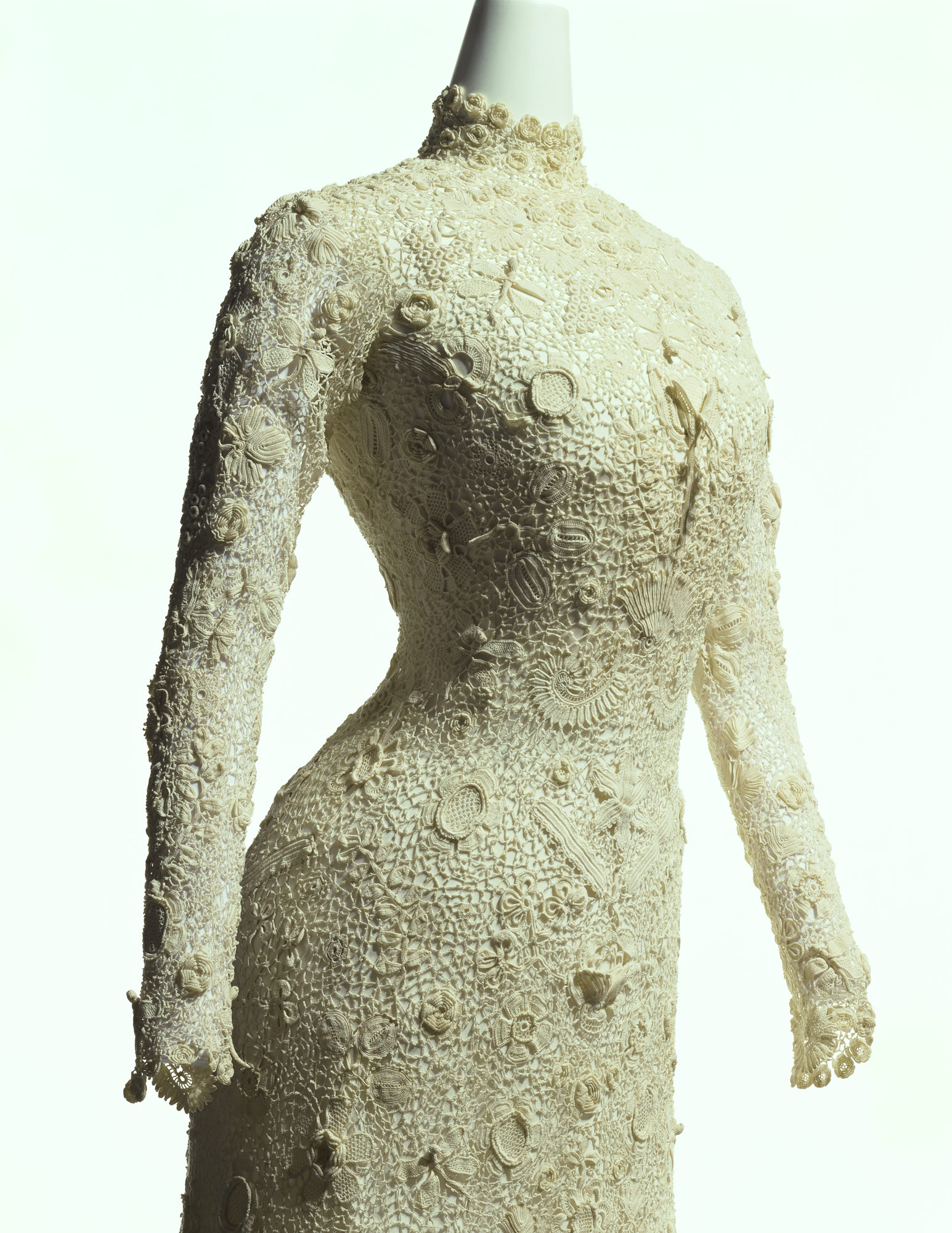 © The Kyoto Costume Institute, photo by Takashi Hatakeyama
You can enlarge by putting the mouse cursor on the image.
Dress
c. 1908 - Italy
Material

White cotton Irish crochet; three-dimensional motifs of flowers and dragonflies.

Inventory Number(s)

AC5680 87-36-1
This S-curve silhouette dress is made of three-dimensional crochet lace. The motifs of creatures and plants such as dragonflies, lilies, and grapes were popular with the Art Nouveau style. This item was made using a type of crochet work called Irish crochet lace. This style of lace was initially made mainly at convents in the south of Ireland in the 1850s, and was modeled after the needlepoint lace of Spain and Venice. Irish crochet lace was originally used to decorate collars and cuffs, but from 1905 to 1910, entire lace dresses were made in Europe and came into fashion.