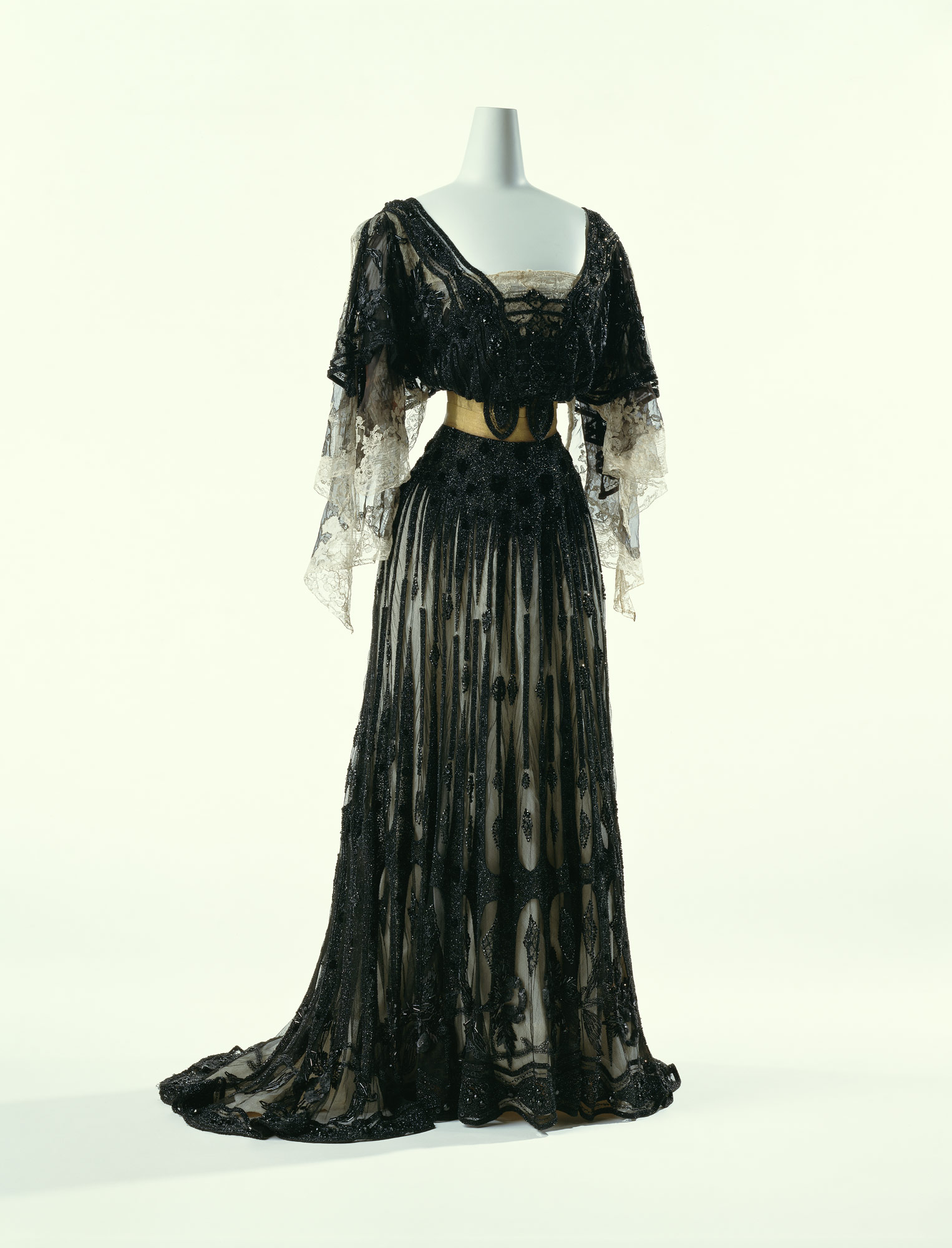 © The Kyoto Costume Institute, photo by Takashi Hatakeyama
You can enlarge by putting the mouse cursor on the image.
Evening Dress
c. 1903
Designer

Jacques Doucet

Brand

Doucet

Label

Doucet 21. RUE DE LA PAIX PARIS

Material

Black silk lace with bead embroidery and velvet; silk chiffon sleeves with inset lace; belt of gold grosgrain ribbon.

Inventory Number(s)

AC9465 97-21-3AB
This graceful dress features many decorations of bead embroidery and lace insertion. Jacques Doucet was one of the representative designers of the Belle Époque. He was gained overwhelming popularity among royal ladies of many countries, and especially among society beauties in Paris including actresses Sarah Bernhardt and Gabrielle Réjane.
In those days women favored an S-curve silhouette to emphasize an extremely slender waist between a well-developed bosom projecting forward and the hips thrust back. Corsets distorted women's bodies to the utmost limit in this period.