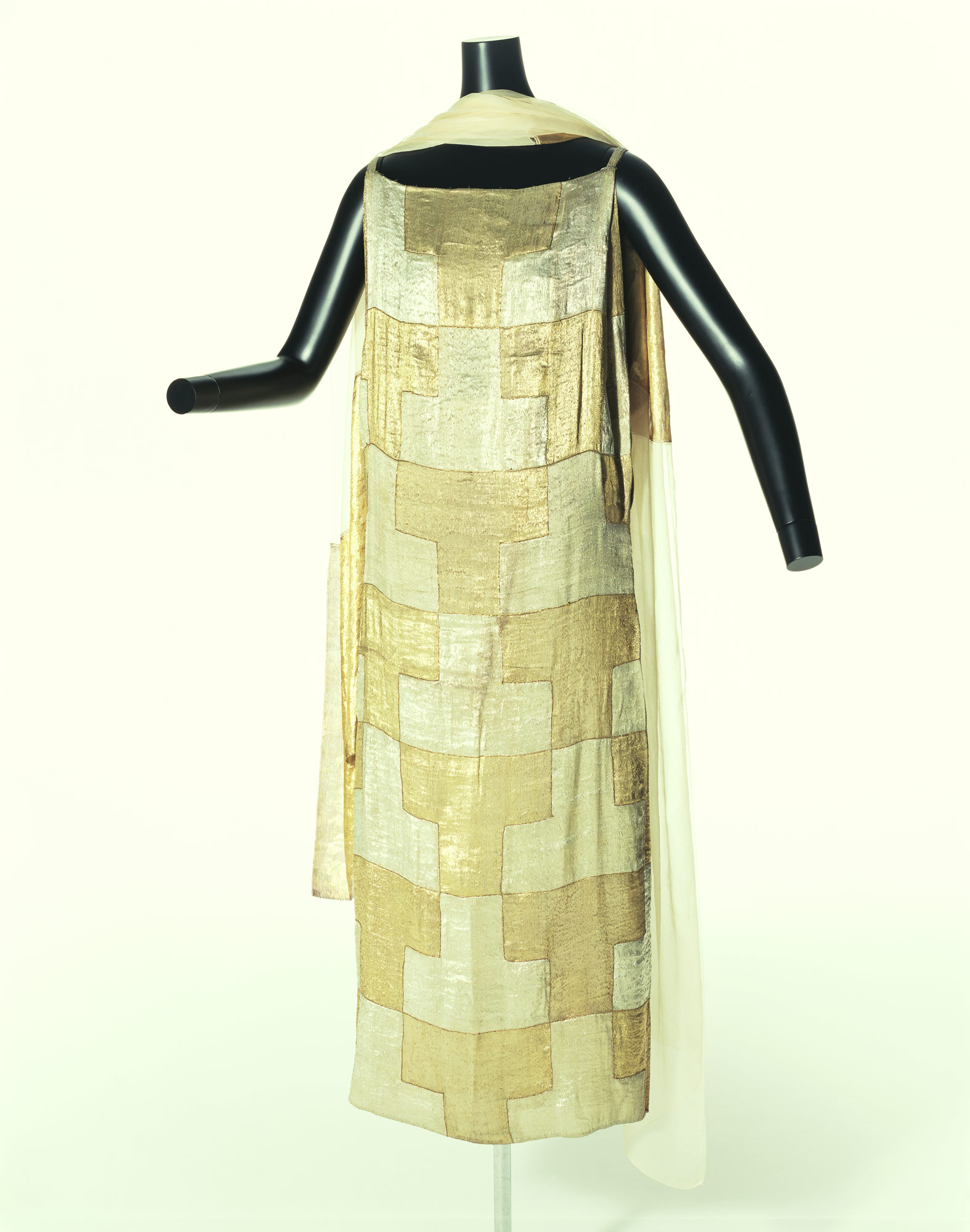 © The Kyoto Costume Institute, photo by Kurigami Kazumi
You can enlarge by putting the mouse cursor on the image.
Evening Dress "Henriette"
1923 Winter
Designer

Madeleine Vionnet

Brand

Madeleine Vionnet

Label

Madeleine Vionnet 26288

Material

Gold and silver "lamé" plain weave pieced into two panels in checkerboard pattern; gold plain weave and ivory silk crêpe stole.

Credit Line

Gift of Mr. Martin Kamer

Inventory Number(s)

AC6819 90-25AB
This is a cylindrical dress made of two rectangular panels. The front and back panels are patchworks, constructed from 28 silver and 28 golden patches in a checkered pattern, and their similar design and texture are reminiscent of Japanese lacquer-ware such as "Makie." Madeleine Vionnet was interested in Japanese kimono and fine arts, and in the early 1920s she created many works that seemed to be inspired by them.