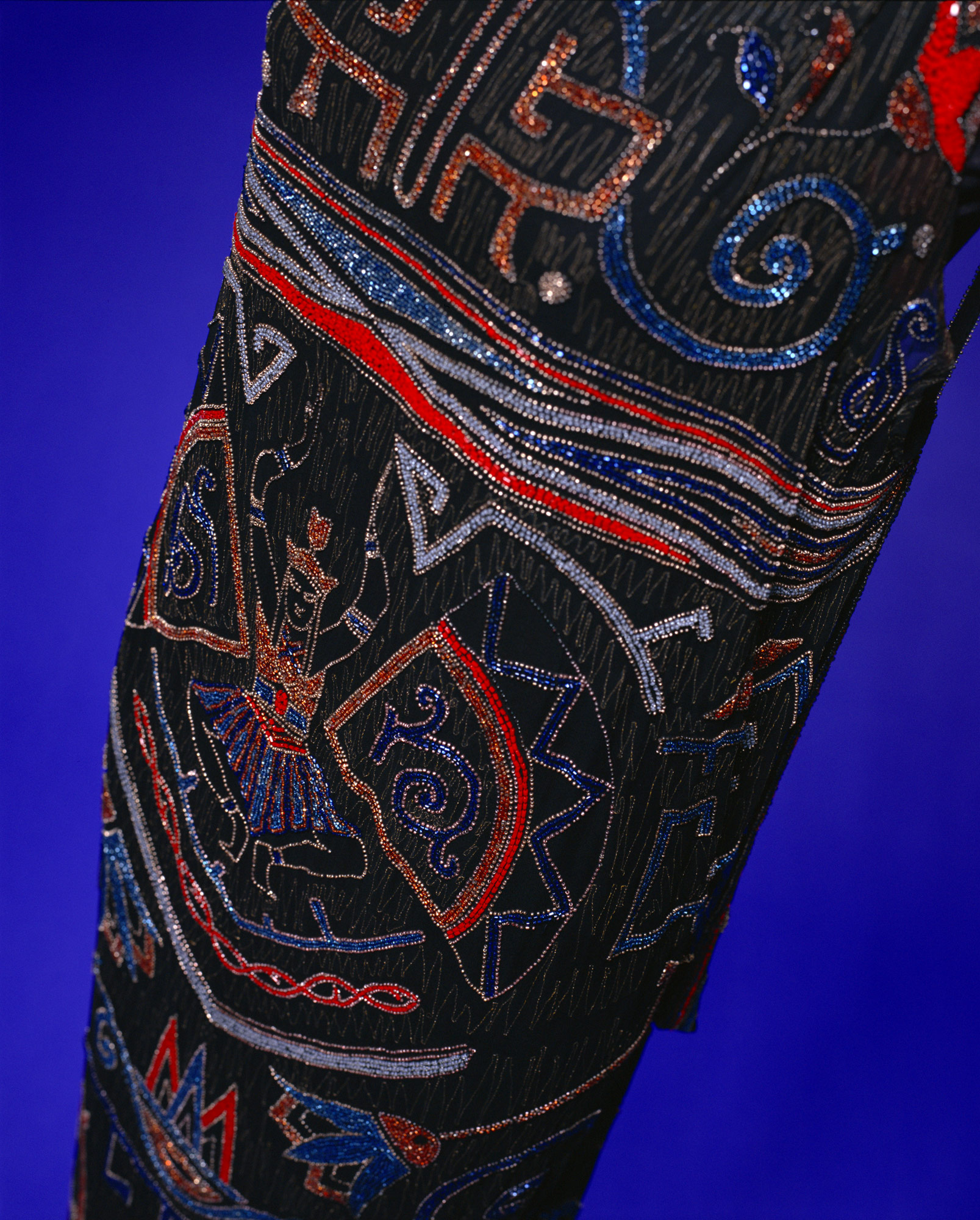 © The Kyoto Costume Institute, photo by Taishi Hirokawa
You can enlarge by putting the mouse cursor on the image.
Evening Dress
Spring/Summer 1923
Designer

Jeanne Adele Bernard

Brand

Jenny

Label

JENNY PARIS No.1126

Material

Black silk muslin; red, green, and blue bead and gold thread embroidery of Egyptian motif.

Credit Line

Gift of Ms. Mariko Fujita

Inventory Number(s)

AC9251 95-34
Egyptian motif embroidery was applied this dress. A dress of JENNY from the same season was introduced on the Egyptian fashion page of the American edition of "Vogue" in April, 1923.
The excavation of Tutankhamen's tomb in 1922 led to the widely popular civilization-of-Ancient-Egypt fad. This craze quickly influenced the fashion. The Orientalism trend that first appeared in the 1910s remained popular along with the 1920s with the influence of Ancient Egyptian styles, Aztec art that spurred on a fascination with Mexico, and interest in other foreign countries.