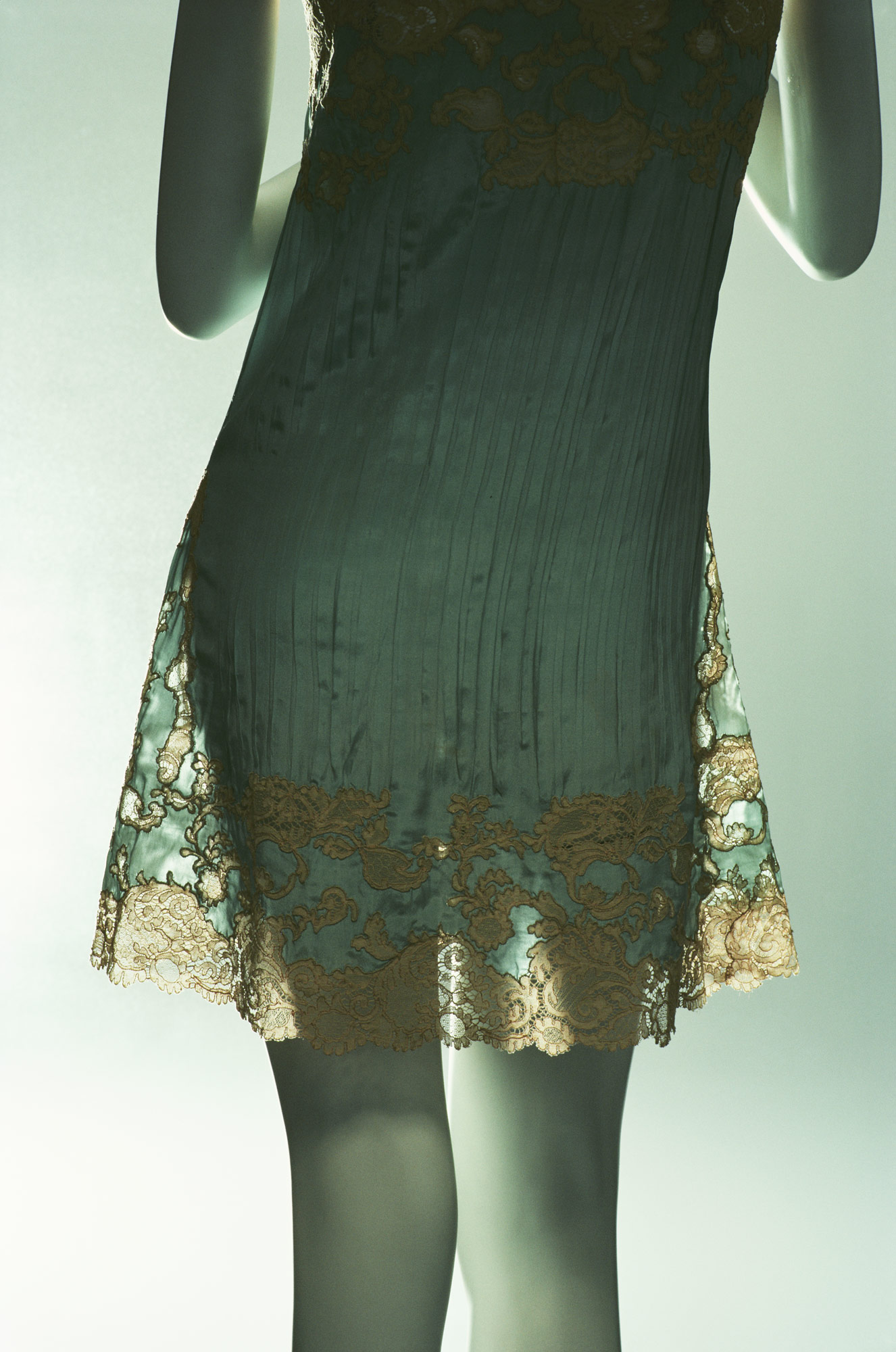 © The Kyoto Costume Institute, photo by Taishi Hirokawa
You can enlarge by putting the mouse cursor on the image.
Chemise
1920s - unknown (Country)
Material

Blue silk "crêpe de Chine" with lace insertion.

Inventory Number(s)

AC1532 78-39-64
This luxurious silk chemise is in the tube style, without darts; it possesses small, shallow pleats and is inlayed with lace at the breast and hem, making for a loose fit. At the dawn of the 20th century, new fashions for the active woman that were straight and light were largely adopted. Women's clothing changed drastically in the structure. This also caused upheaval in the construction of women's underclothes. To wear under the new, light dresses, delicate, slim silk chemises appeared in the market, taking the place of voluminous linen- and cotton-made chemises worn directly on the skin that were the standard for so long.