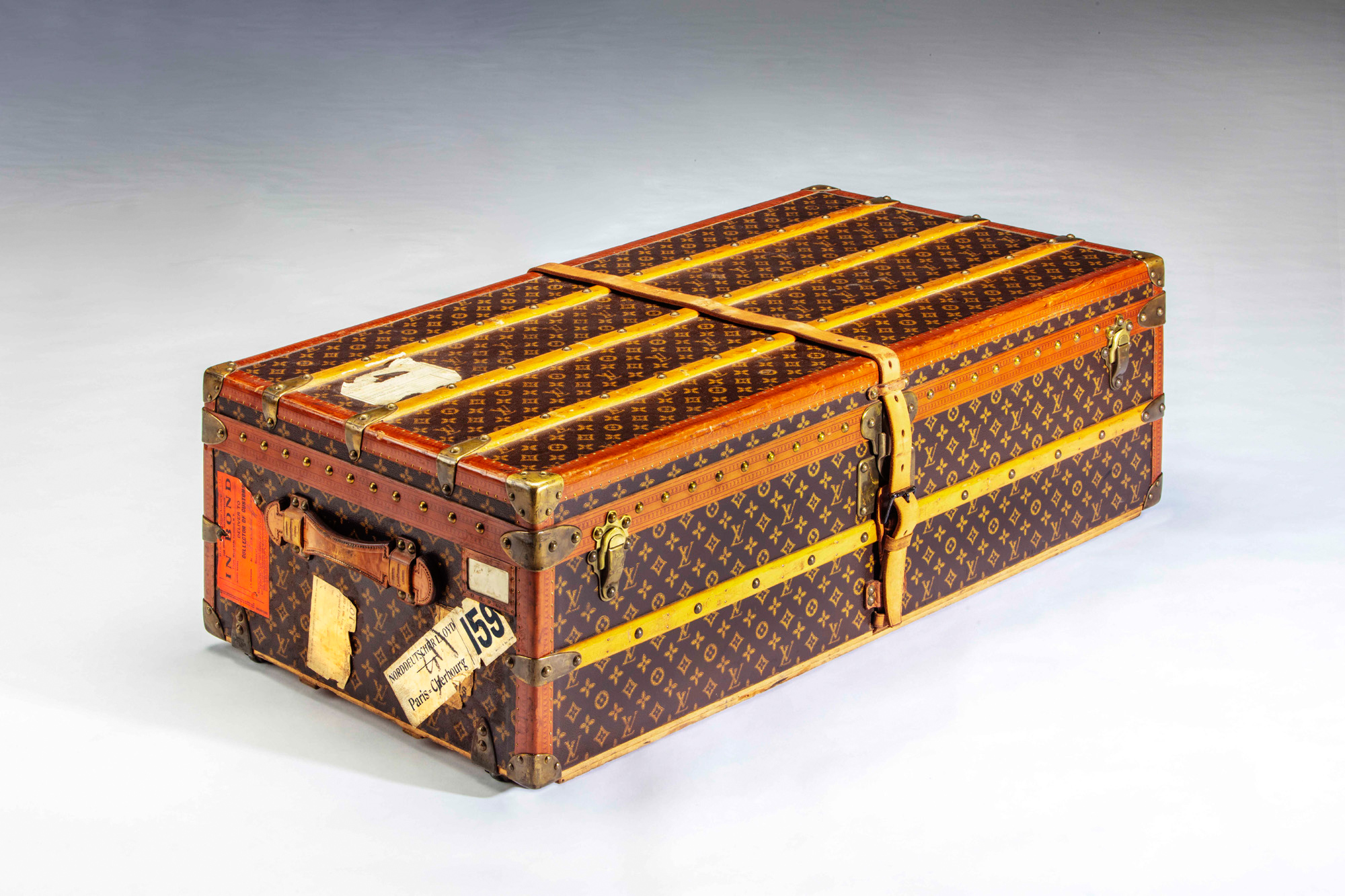 © The Kyoto Costume Institute, photo by Takashi Hatakeyama
You can enlarge by putting the mouse cursor on the image.
Trunk
1929
Brand

Louis Vuitton

Label

LOUIS VUITTON

Material

Brown coated canvas stencil-printed with monogram pattern; wooden barrel and slats, tanned leather belts, lozine (vulcanized fiber) borders, brass fittings

Inventory Number(s)

AC4778 84-3-34AB
The logo combining the initials of the brand's founder Louis Vuitton and the monogram canvas with a star and flower motif, which supposedly was inspired by Japanese family crests, are symbols of Louis Vuitton. Louis Vuitton's son Georges used the monogram in products for the first time in 1896. The brand Louis Vuitton, which was founded in 1854 as a maker of luggage, was acclaimed for selling flat-topped easily stackable trunks covered in a waterproof canvas. When counterfeits emerged, the checkered pattern Damier canvas inscribed with Louis Vuitton's name was trademarked in 1888. That was also copied, which led the brand to create its monogram canvas.