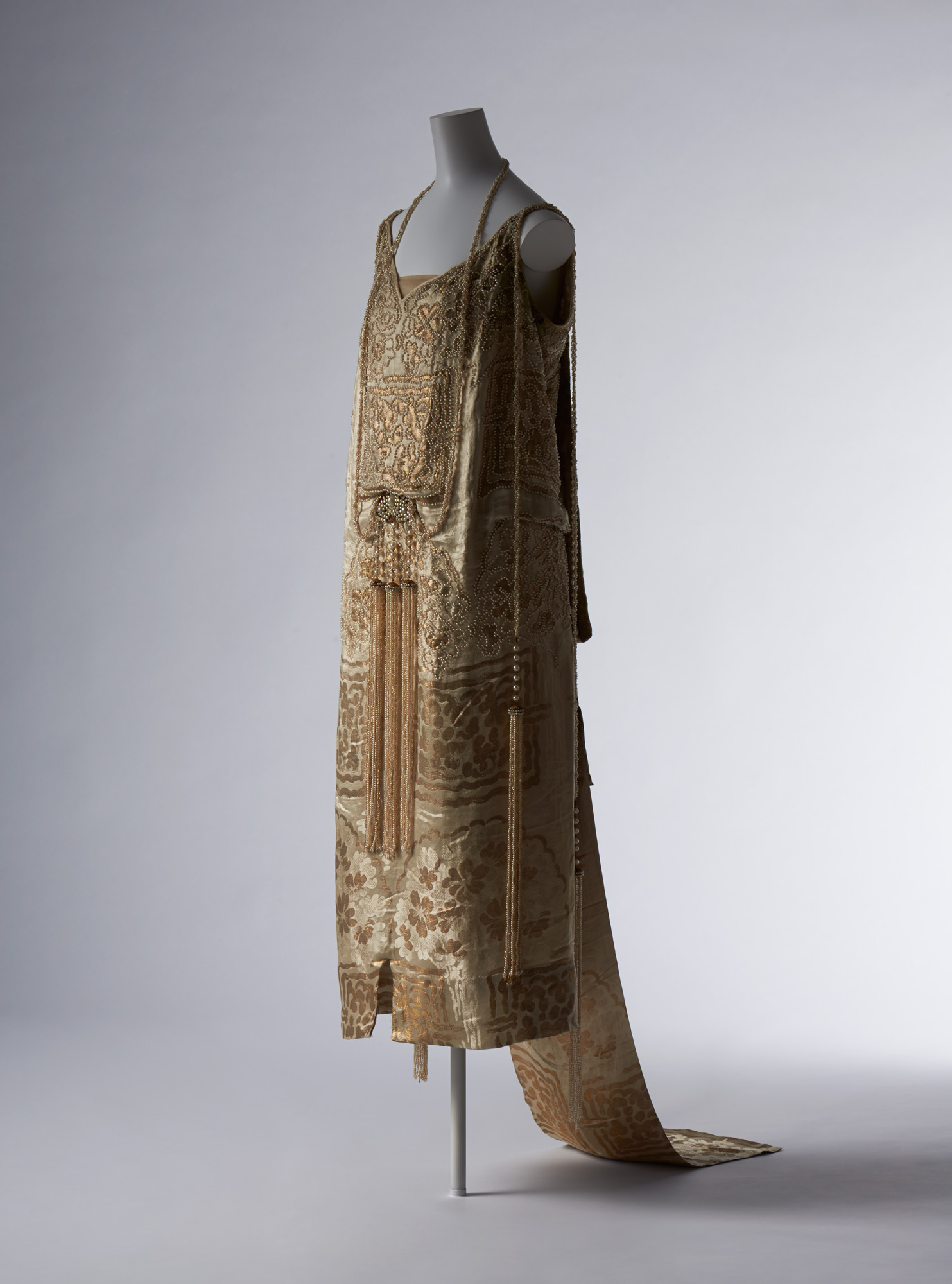 © The Kyoto Costume Institute, photo by Masayuki Hayashi
You can enlarge by putting the mouse cursor on the image.
Evening Dress
Winter 1922
Designer

Callot Sœurs

Brand

Callot Sœurs

Label

Callot Sœurs PARIS HIVER 1922-1923 NOUVELLE MARQUE DÉPOSÉE / 3312(handwriting)

Material

One-piece dress; gold and silver lamé silk brocade with cherry blossom motif; trimmed with bead embroidery; bead tassels on waist and shoulder; long folded-panel train.

Inventory Number(s)

AC10214 1999-38-3
The straight-line silhouette and low waistline of this dress are characteristic of the 1920s. Despite its simple form, the luxurious textile with pearl beads embroidered along the outlines of its woven patterns and the long tassels give the dress a flamboyance appropriate for Les Années Folles. The textile incorporates abstract compositions combining curves and rectangles, weaving them into motifs of five-petaled flowers that resemble cherry blossoms. The flat structure, almost as if strips of the textile had been sewn together lengthways, and the obi-like decoration trailing from the back demonstrate an admiration for Japanese cultural elements.