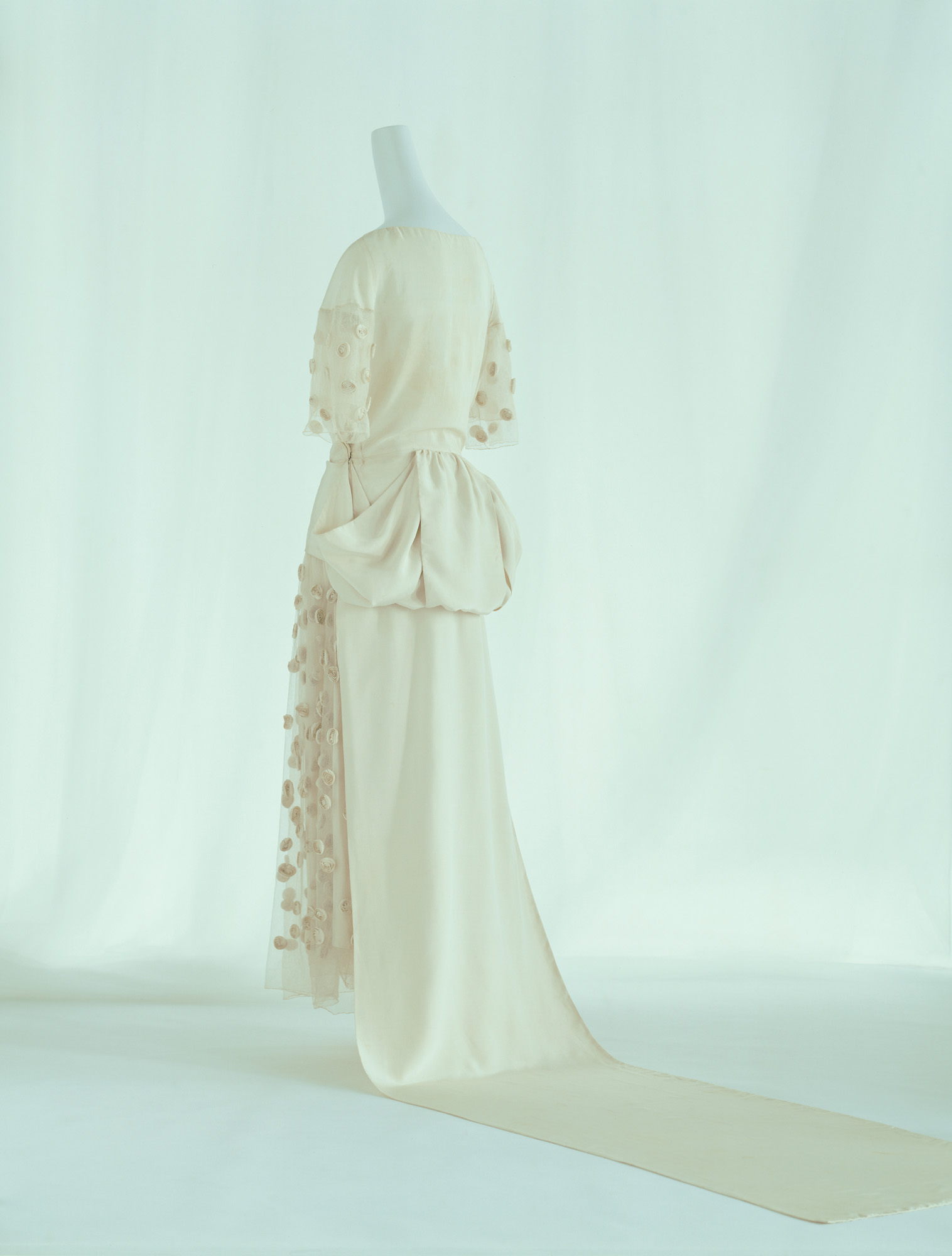 © The Kyoto Costume Institute, photo by Richard Haughton
You can enlarge by putting the mouse cursor on the image.
Wedding Dress
1922
Designer

Madeleine Vionnet

Brand

Madeleine Vionnet

Label

Madeleine Vionnet (with fingerprint), No.14053 (stamp), No.4490 (hand writing)

Material

White silk faille and tulle; ankle-length one-piece dress with straight-cut hem; bow and train; rose embellishments of silk faile by Lesage.

Inventory Number(s)

AC7007 91-15-3A
The pattern for this piece is constructed of rectangular panels, just like a kimono pattern. Cut in straight lines, it is characterized by a tubular silhouette that does not emphasize the narrow waist or the swelling of the breast and hips. Rather, the bow fluffs up at the back, creating the effect of an obi. In 1924 Vionnet produced a work entitled Japonica; this piece, likewise, clearly indicates her interest in Japan. Madeleine Vionnet became interested in Japonism while working in the House of the Callot Sœurs, and collected Japanese kimono and ukiyo-e. She became independent in 1918 and through the first half of the 1920s made many loose-fitting pieces that draped evenly over the body as well as kimono-slip dresses. These illustrate Vionnet's search for a new relationship between the garment and the wearer, one that was not part of traditional Western garment construction based on cutting clothing to fit the contours of the body.