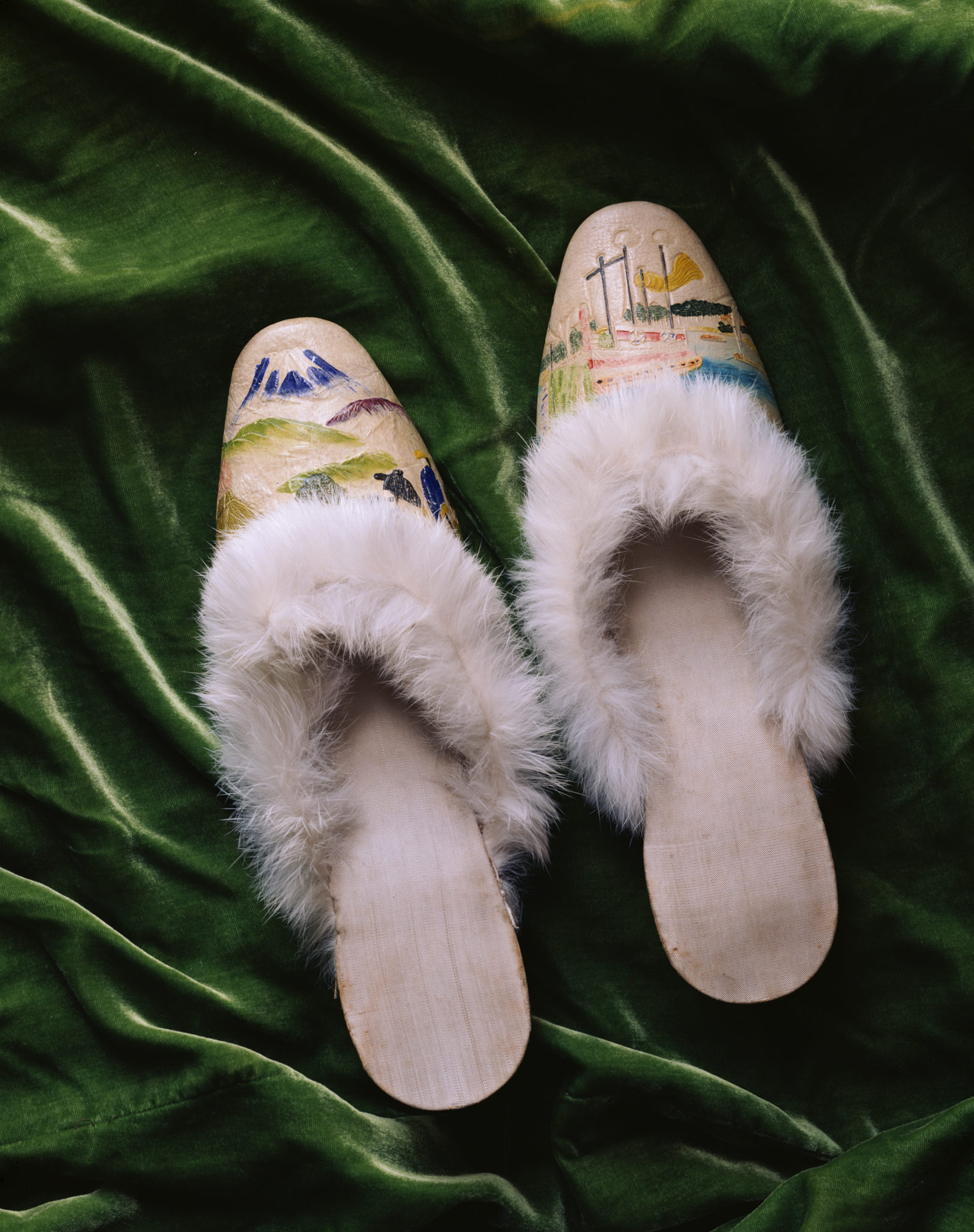 © The Kyoto Costume Institute, photo by Richard Haughton
You can enlarge by putting the mouse cursor on the image.
Slippers
1920s - Japan
Material

White leather; imprinted, hand-painted; fur; imprinted on sole.

Dimension

28.5cm (length) / 8.5cm (width) / 4.5 cm (height of heel)

Inventory Number(s)

AC7624 92-35-3AB
The slipper with a depiction of the Japanese scenery must be a souvenir from Japan, or product for export to Western Europe because of the imprinted "made in Japan" on the sole of slipper. Slippers were one of the products exported to the Western Europe as well as dressing gowns and fans. The design where the left and right combined together completes one picture is a strong characteristic of a Japanese product.