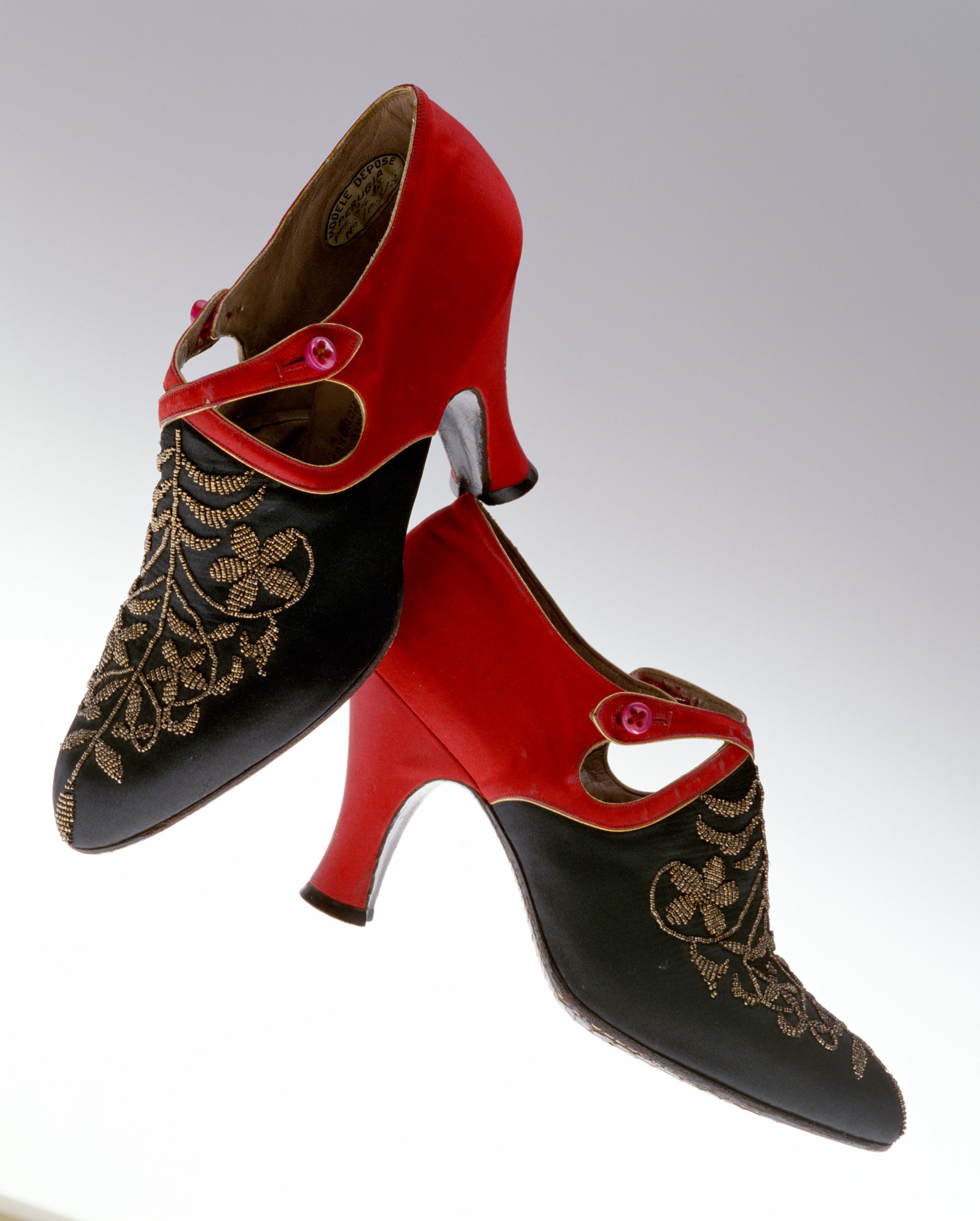 © The Kyoto Costume Institute, photo by Masayuki Hayashi
You can enlarge by putting the mouse cursor on the image.
Pumps
1920s
Designer

André Perugia

Brand

Perugia

Label

Perugia BTÉS.G.D.G.21 AVEN.DAME.NICE 11.FAUBG ST HONORÉ PARIS

Material

Red and black silk satin; floral embroidery of metal beads; buttoned straps.

Dimension

23.0cm (length) / 7.0cm (width) / 8.0cm (height of heel)

Inventory Number(s)

AC9039 93-50-1AB
These high-heeled pumps possess a vivid contrast of red and black, as well as a decorated strap that was popular in the 1920s. Skirt-length rose up to the knee and shoes played an important role in the fashion of the time. Because of this trend, shoe designers who functioned differently from conventional shoe craftsmen became active. André Perugia gained his fame making shoe designs for Paul Poiret, and he became known as one of the most talented shoe designers in the first half of the 20th century. His detailed designs, rooted in the shoemaking craft and the engineering knowledge cultivated by the military, were highly valued. In the 1930s, Perugia created shoes for Elsa Schiaparelli that were quite surrealistic.