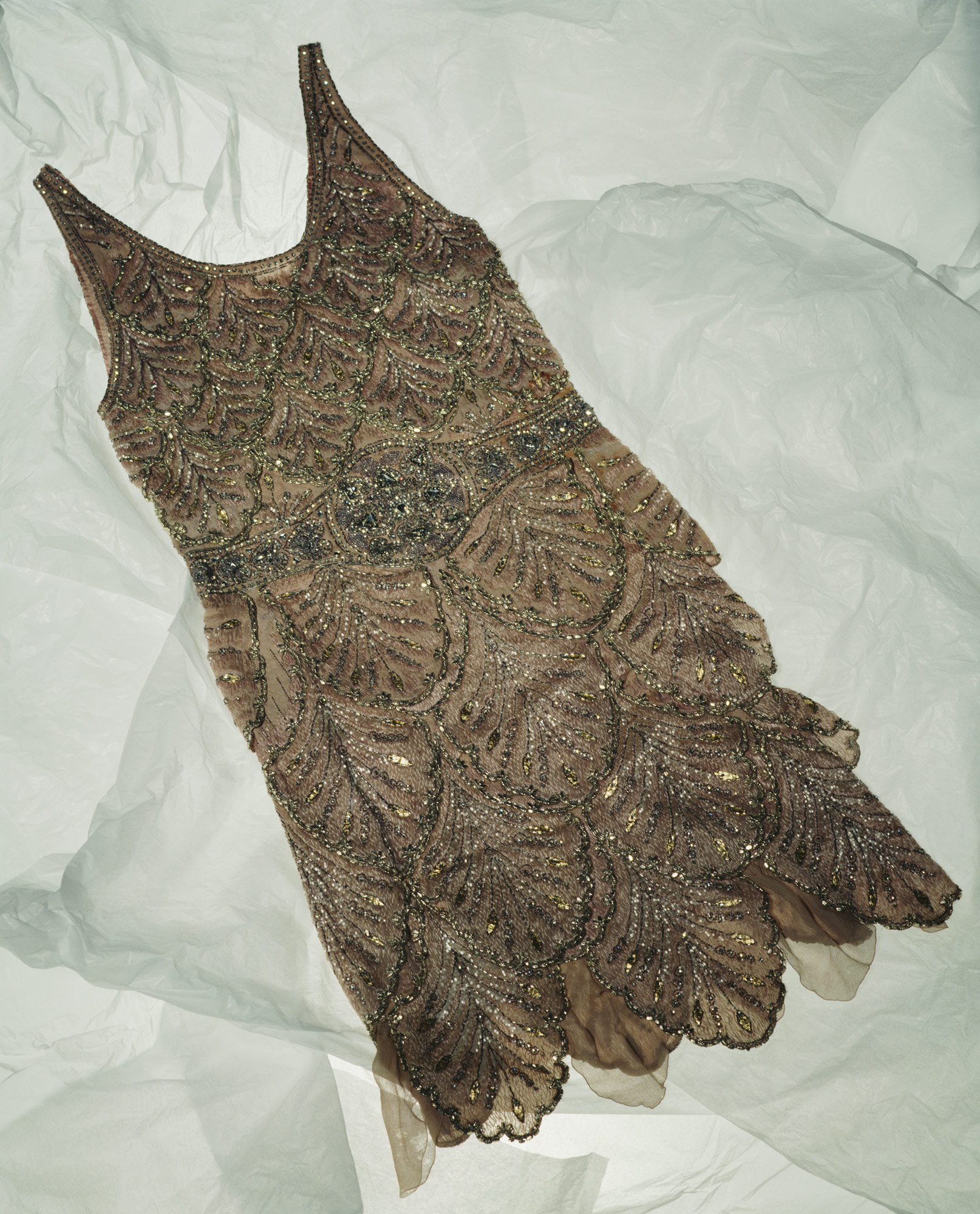 © The Kyoto Costume Institute, photo by Taishi Hirokawa
You can enlarge by putting the mouse cursor on the image.
Evening Dress
Mid-1920s
Designer

Lucien Lelong

Brand

Lucien Lelong

Label

LUCIEN LELONG 16 RUE MATIGNON PARIS

Material

Pale pink silk chiffon; petal-shaped fabric sewn all over; embroidered with rhinestones silver beads and gold leather; embroidery imitating a bead at low waist.

Inventory Number(s)

AC3753 81-6-3
This dancing dress is made of thin, delicate chiffon embroidered heavily with beads and strass. The fringe swings in accordance with body movements. Since the 1910s new dancing tunes such as the tango and the Charleston had captivated both Europeans and Americans, generating passion for strenuous dances. The boom of dancing dresses with a lot of sequins and fringes that looked wonderful due to body movements in dancing symbolizes the 1920s, an age that came to be called the Roaring Twenties or the Jazz Age.